Community
Longtime volunteer honored at Heritage Fest
As this year's Heritage Festival kicked off Thursday morning with a dedication service, there was one member sitting in the audience who received...
Learn more
Featured Event
Spend an 'Evening with Rev. Ole Amble'
Dr. Gary Hauck will perform a dramatic presentation of the life of Montcalm County's pioneer preacher on Aug. 31
Learn more

Featured News
There's still time to register for fall classes
Regular registration for MCC's fall classes is underway and continues through midnight on Aug. 24.
For more information

Opportunities
Discover diversity and learn with students from all life stages
MCC is committed to building pathways to success for all of our students and citizens in the communities we serve.
Visit Academics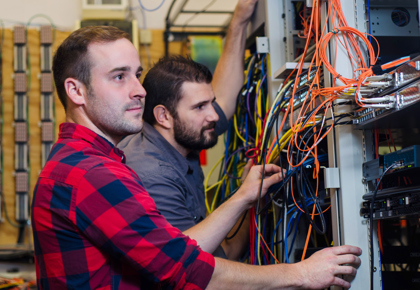 About
Close to home and inexpensive
MCC combines state-of-the-art facilities and technology with its highly qualified instructors, small class sizes and affordable tuition to meet the educational needs of its community. Some of MCC's 60-plus programs include nursing and allied health, business, integrated manufacturing technology, computers, agriculture, digital arts and more.
Learn about MCC
Why is MCC a great choice for so many Montcalm County students?
96.43%
of our graduates would recommend MCC to family and friends
220
Acres on the college's Sidney campus