Tuesday, August 16, 2022 -- Tuesday, August 16, 2022
from 10 a.m. to 3 p.m.
Math Prep Session for Fall Semester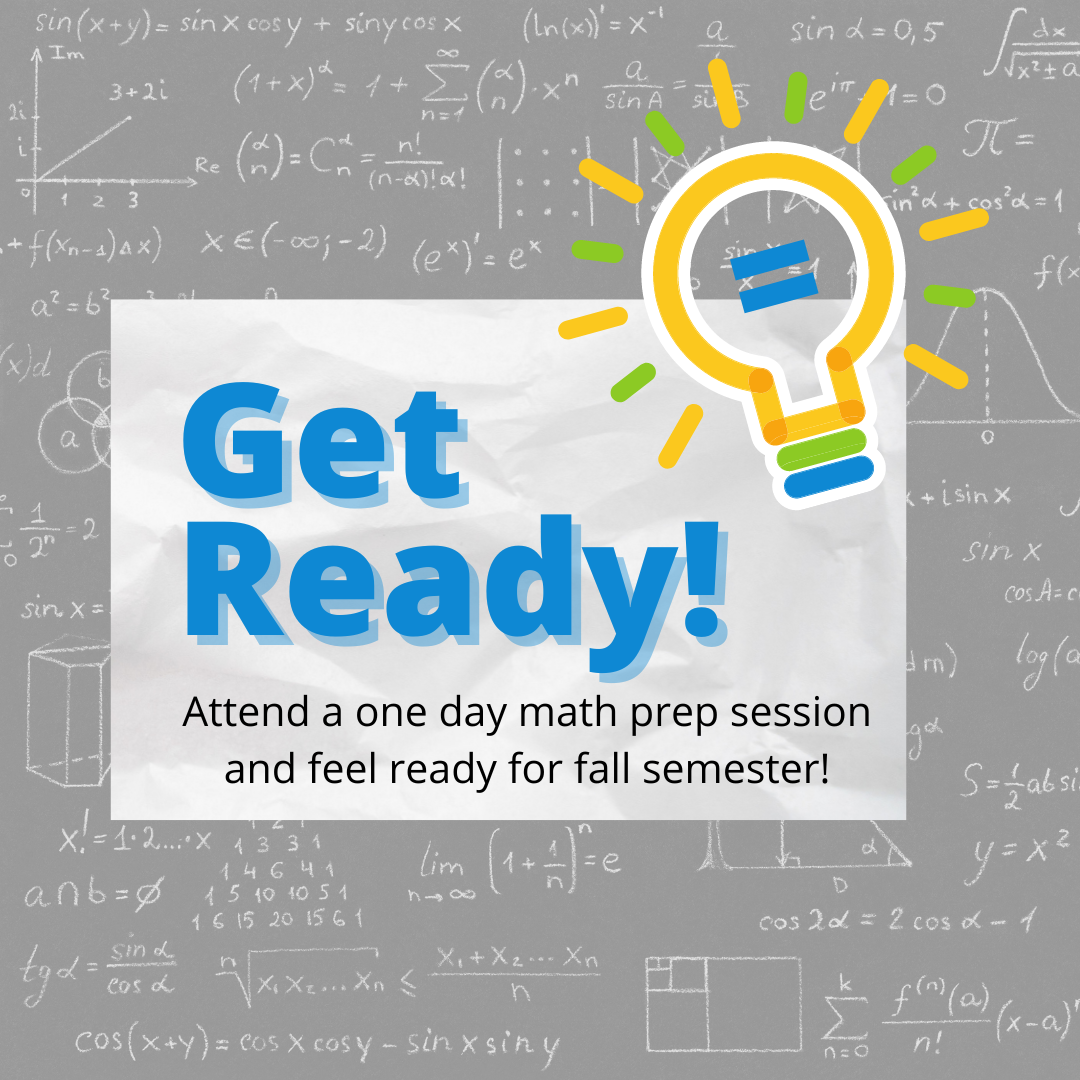 Review math topics covered in MCC's fall semester math classes, refresh your math skills, and prepare to succeed during a one day math prep session on August 16 from 10 a.m. to 3 p.m. The session will be led by Math Center coaches Sara Hansen and Corey Osborne in the Math Center located in the MCC Library on the college's Sidney campus.
Lunch will be provided and those who attend the entire session will receive a $20 gas card! It's easy to sign up. Click the Google Form link to reserve your spot now:
https://forms.gle/P9uJq4GbinNUxq9E7
For more information, please email librarystaff@montcalm.edu or call 989-328-1261.