Saturday, August 6, 2022
from 8 to 10 a.m.
MCCF Pancake Breakfast 2022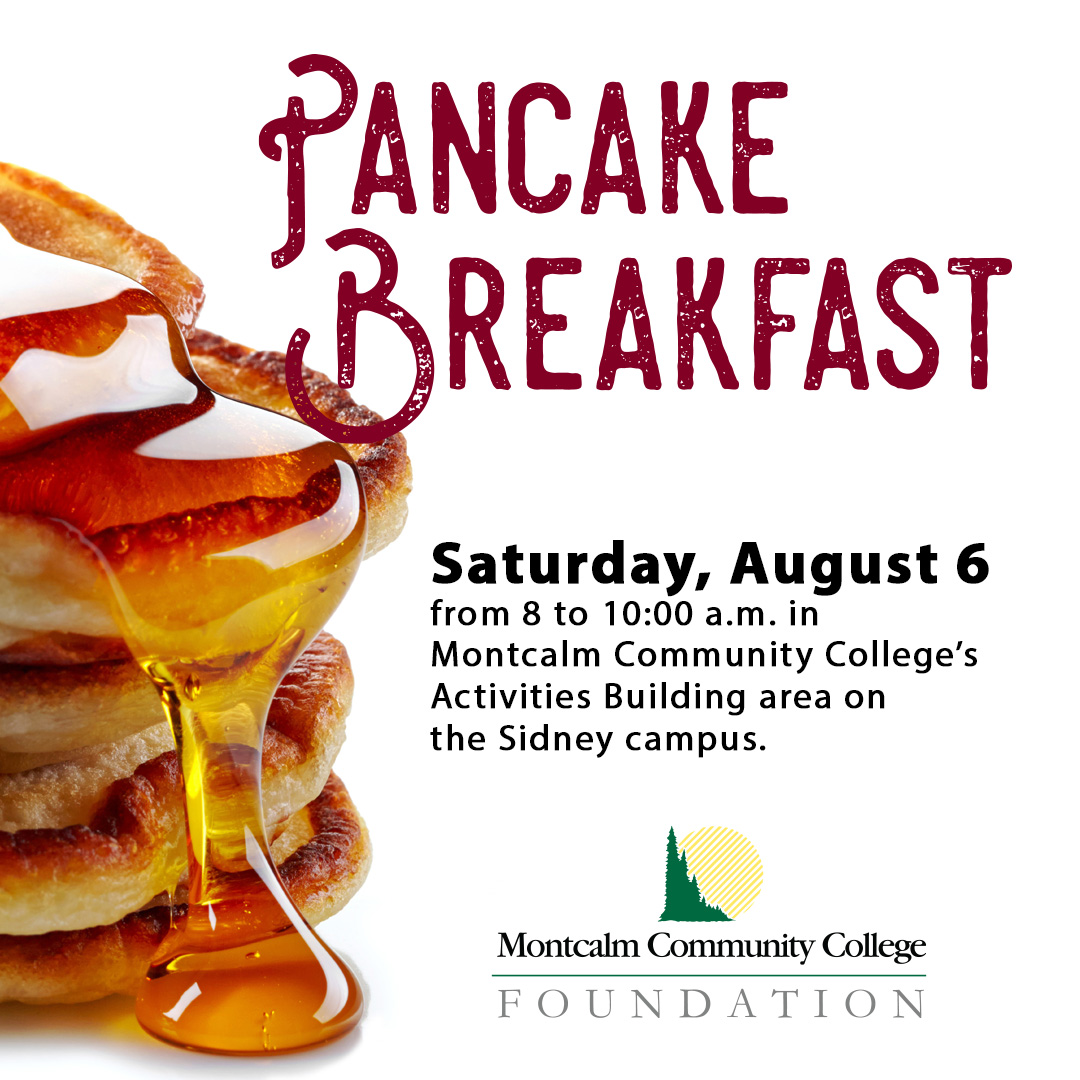 The Montcalm Community College Foundation hosts its Pancake Breakfast Aug. 6 from 8 to 10 a.m. outside MCC's Activities Building during the 35th annual Heritage Festival. The cost is $5 per person in advance or $6 at the door. Proceeds from the breakfast support MCC scholarships. For advance tickets, contact MCC Foundation Executive Director Lisa Lund at 989-328-1284 or lisal@montcalm.edu. Visit www.montcalm.edu/heritage-festival for more information.
DETOUR: Sidney Road is closed from M-66 west to MCC's Sidney campus. When traveling to Heritage Festival, please plan to come from the west. We apologize for the inconvenience.