Friday, September 23, 2022
from 9 a.m. to 12 p.m.
Pickleball Tournament - 9/23/22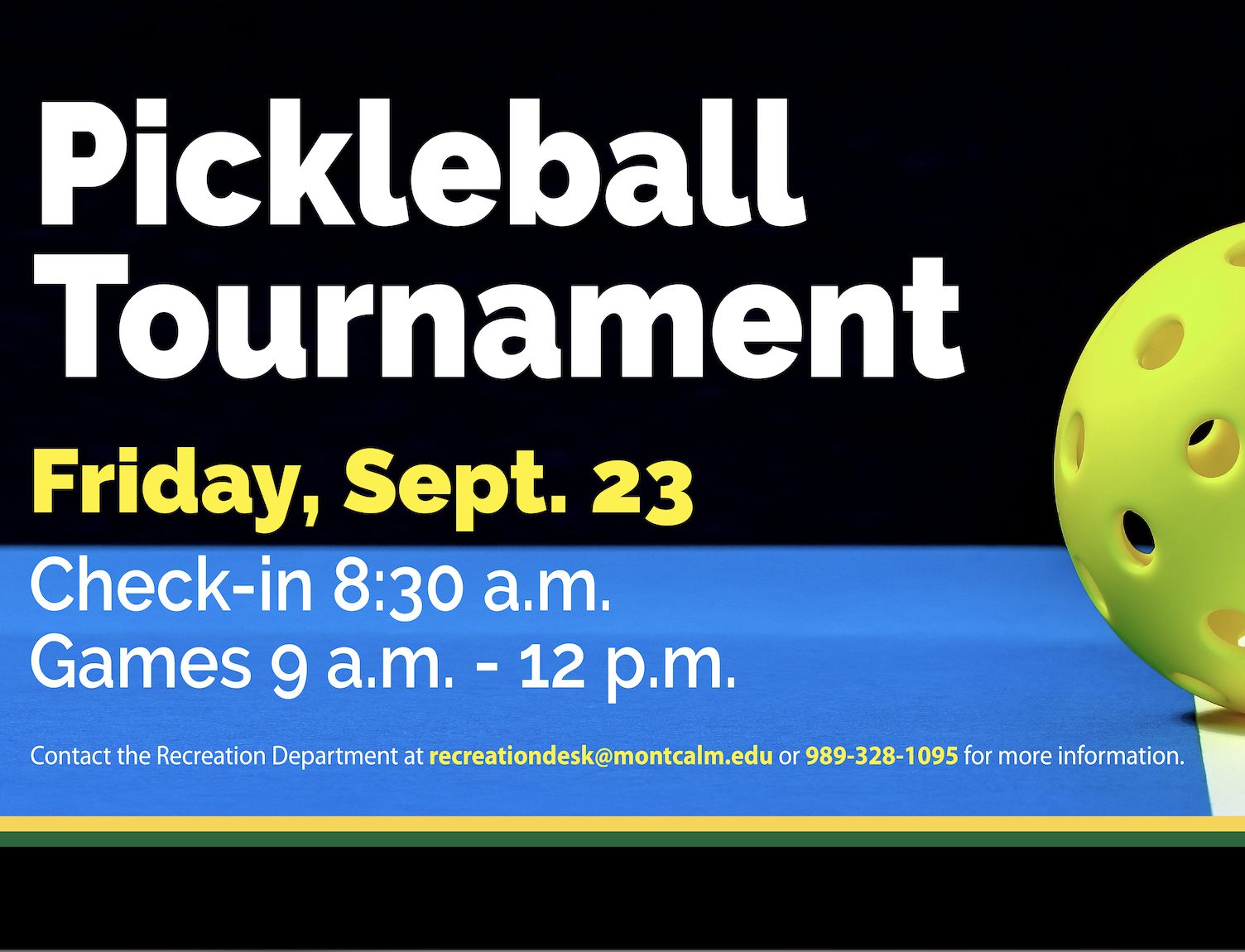 MCC's Recreation Department is holding a round robin style Pickleball Tournament on Friday, September 23 from 9 a.m. to 12 p.m. (tentatively) and check-in the day of the tournament starts at 8:30 a.m. Registration is FREE and can be done at the recreation desk in the Activities Building on MCC's Sidney campus. Please register by September 21. Individuals will have their score recorded after their matches and accumulate those scores as the tournament continues. The top three scoring individuals will place and win an MCC t-shirt.