News
Monday, April 29, 2019
'Discover Your Tomorrow' at MCC on May 9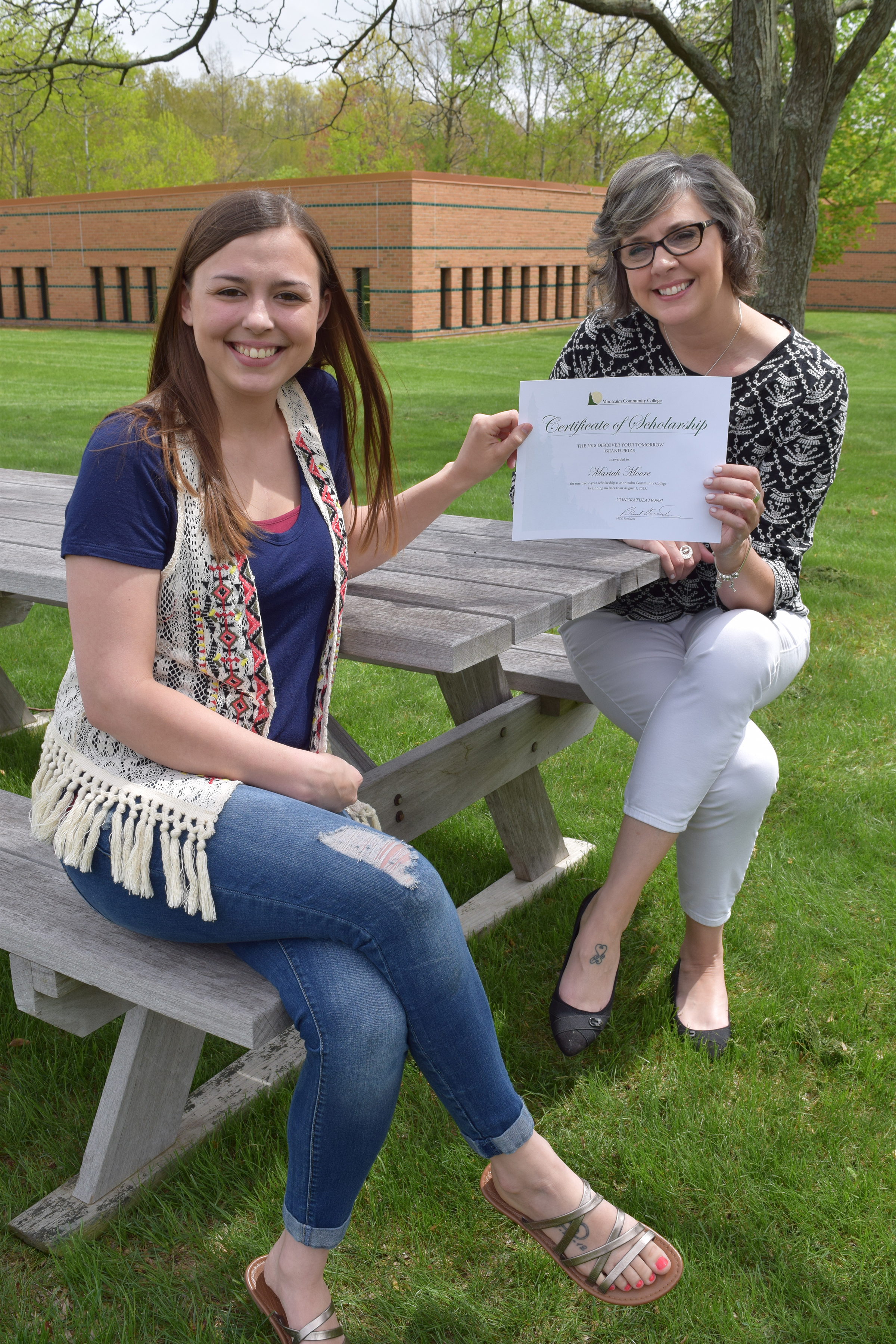 Mariah Moore, of Greenville, came to "Discover Your Tomorrow" last year to learn about options for college.
She ended up winning a two-year scholarship to attend MCC, and it changed her life. Another lucky person will have the same opportunity during this year's "Discover Your Tomorrow" on May 9.
"It has meant a lot to me," Moore said. "I was planning on attending MCC, but I was having a hard time deciding what I would go to school for."
Moore said by attending "Discover Your Tomorrow," she was able to experience hands-on demonstrations in a variety of program areas and talk with instructors and other students. She enrolled at MCC last fall and is pursuing an associate degree in office administration.
"I wanted to study something kind of broad so I have more options when I graduate," she said.
"Winning the scholarship took away the financial burden of attending college," she added. "Classes are expensive, and I just didn't know how we were going to pay for it all."
With two young children at home and working part-time, the 25-year-old said MCC's offerings work with her busy lifestyle.
"At first, it seemed a little overwhelming. My first class was in-person, two times per week, and it was hard to keep up with that schedule," she said.
Since that first class, Moore transitioned to online classes, which has allowed her the flexibility she needs.
"Now, it's pretty perfect. With my online classes, I get home from work, take care of my family, and then do all of my school work when the kids are sleeping," she said.
MCC Development Director Mel Christensen, who is leading the event, said Moore's story is a familiar one.
"Like so many of our students, Mariah knew she needed more education to expand her career, but she didn't know what direction to go," Christensen said. "We often talk with people who are undecided about what they want to do, or maybe are looking for a different career that is a better fit for their interests.
"MCC works closely with local manufacturers and businesses to tailor training for in-demand jobs," Christensen said. "'Discover Your Tomorrow' will highlight instructional pathways, programs of study and specialized career training opportunities to help people learn more about how the college provides education to prepare workers for a variety of careers."
At "Discover Your Tomorrow," attendees can explore a variety of MCC's programs and how these career choices link with employment options. It will feature demonstrations in skilled trades, advanced manufacturing, health careers, agricultural science, digital arts, business, computer science, education and psychology. It will also focus on the types of high-wage, high-skill, in-demand jobs that are available in these fields. In addition, MCC representatives will be available to discuss admissions, student services, student success services such as counseling and tutoring, and others.
"Discover Your Tomorrow" is May 9 from 3 to 6 p.m. on MCC's Greenville campus, 1325 Yellow Jacket Drive.
All attendees may sign up for a chance to win a free two-year scholarship to attend MCC. The two-year scholarship grand prize will allow the lucky winner to take up to 62 credits for free. The value of the prize is approximately $10,000. In addition, B93 radio will be on site and will be conducting a drawing at the end of the event to give away 50 tickets to attend its annual Birthday Bash.
For more information about "Discover Your Tomorrow," visit www.montcalm.edu/DYT or contact Christensen at melissa.christensen@montcalm.edu or (989) 328-1290.
"Discover Your Tomorrow" is supported by MCC and the MCC Foundation.