News
Thursday, May 25, 2023
'Downton Shabby' is the 2023 One Book One County Montcalm selection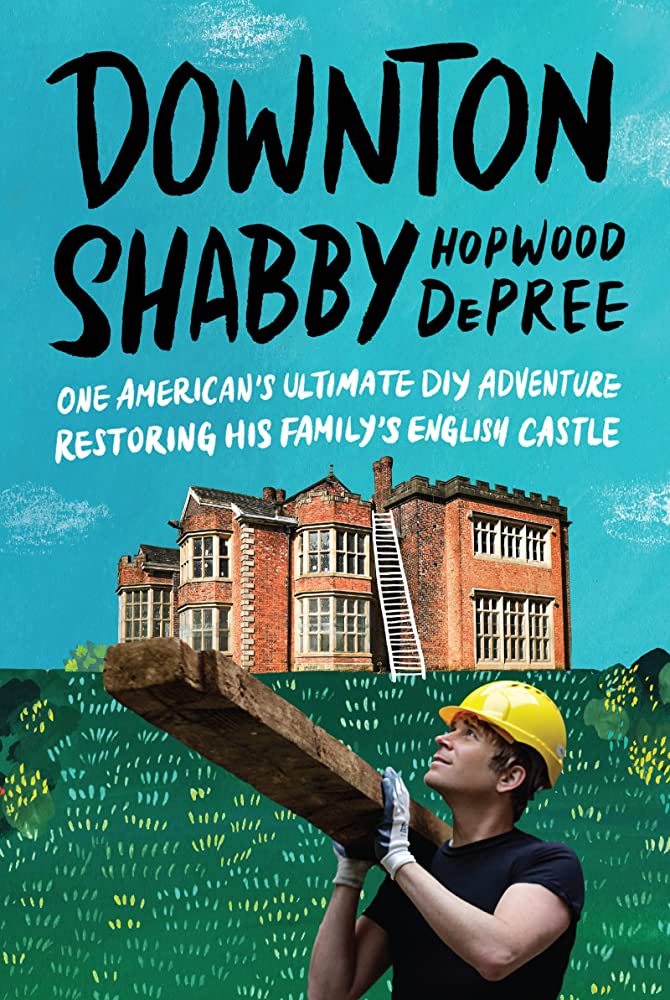 "Downton Shabby" by Hopwood DePree is the book everyone will be reading as the 2023 One Book One County Montcalm (OBOC) selection. 
The book was announced at the May 25 kickoff celebration at Montcalm Community College's Greenville campus, which featured Michigan Author Ron Rademacher. Rademacher talked about his explorations of many unusual and mysterious places throughout Michigan's back roads. 
The nonfiction selection traces Hollywood producer DePree's adventures as he gives up his life in Hollywood and moves permanently to England to save Hopwood Hall, a 60-room, 600-year-old manor on 5,000 acres. 
DePree realizes the task is far too big for one person, but he discovers a whole cast of new neighbors he can call on for help, including an electrician whose mom had fond memories of working at the hall, gruff caretaker Bob, and local aristocrats who come to accept DePree as one of their own (sort of). 
"HGTV meets Downton Abbey! A ready-for-TV story – with charm and humor in abundance – about a Los Angeles producer who moves to England to save his ancestral castle from ruin," according to a Harper Collins review. 
To celebrate "Downton Shabby," the MCC Library will host two other events. The second event will be held on June 27 at Forest Home Cemetery in Greenville.  
"The Friends of Forest Home Cemetery will be giving guided tours of the cemetery, highlighting some favorite and unique stops in the cemetery and respectfully sharing stories and family connections from the past, all elements from 'Downton Shabby.' This one-of-a-kind tour celebrates our community's history and takes a look at the design and symbolism of several of the burial markers. This is a unique opportunity to travel back in time and enjoy this peaceful, beautiful gem in our community," Katie Arwood, MCC library director, said.   
The cemetery tour is limited to the first 75 people who sign up and it is an all walking event. 
The closing event will be held on September 26 on MCC's Greenville campus and it will explore "Britain's Hidden Treasures." American Anglophile and Cultural & Relocation Consultant Claire Evans will offer a tour of the country's most interesting archeological finds and offer tips if you'd like to visit them yourself one day. 
"Claire will come to us virtually and take us across Britain's countryside, visiting historical sites, artifacts, and the architecture of a bygone era, also elements of 'Downton Shabby,'" Arwood said. "Claire is so knowledgeable, and she shares her expertise and experiences in a humorous, bubbly way that's delightful. Her program provides a happy, on-topic way to wrap up One Book." 
One Book One County Montcalm is sponsored by MCC, the MCC Foundation and the public libraries of Montcalm County. 
For more information, visit www.montcalm.edu/one-book or call the MCC Library at 989-328-1261. 
Media contact:
Shelly Springborn
Director of Communications and Public Relations
shellys@montcalm.edu
989-560-0833