News
Friday, December 20, 2019
MCC honors employee for her dedicated service (2019)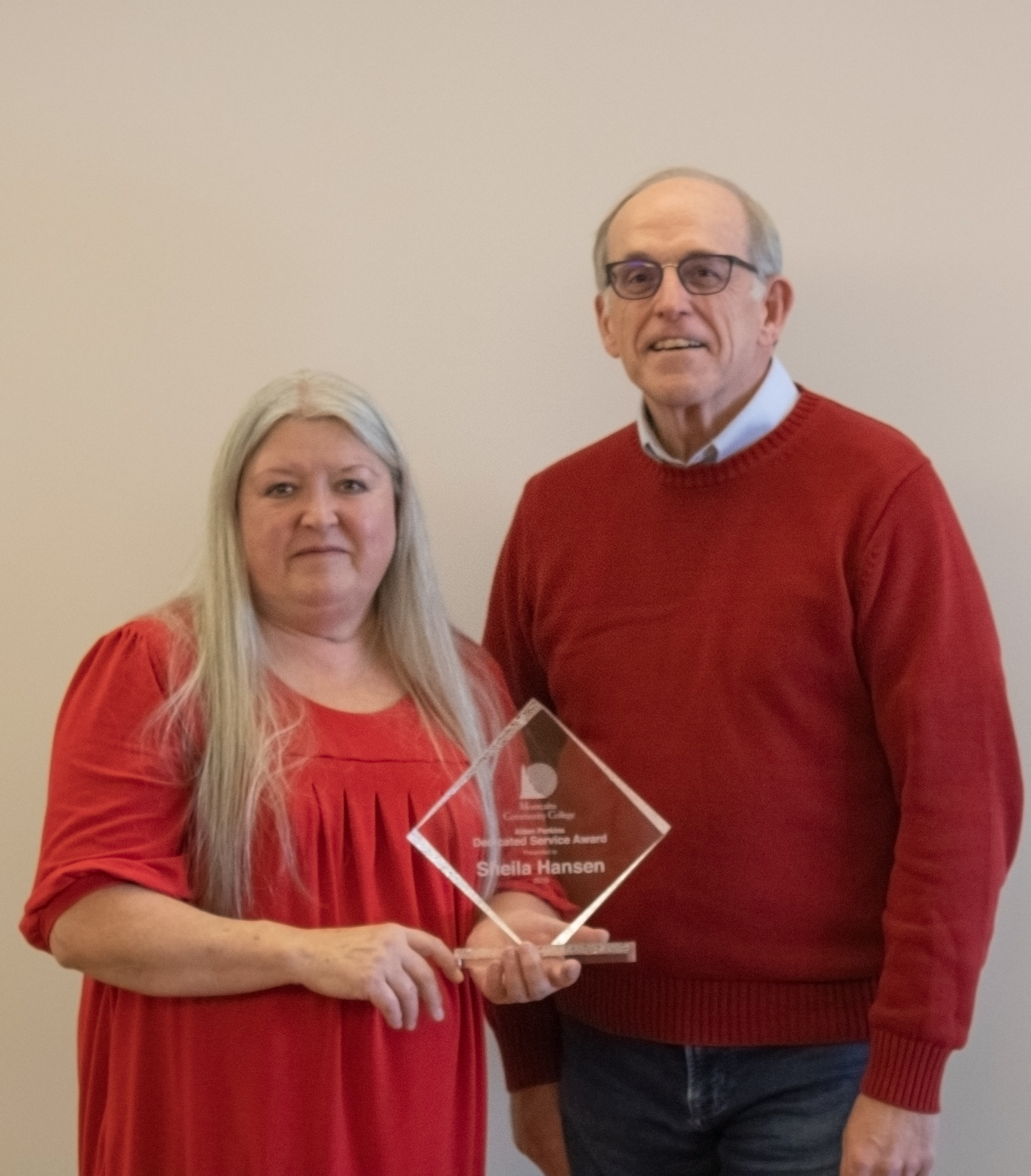 Montcalm Community College presented its Alden Perkins Dedicated Service Award to Sheila Hansen during the college's annual holiday celebration Dec. 20.
Hansen, of Greenville, joined MCC in 2010 as an administrative assistant on the college's Greenville campus, bringing more than 20 years of relevant experience to the position. She currently serves as the college's accounts receivable/billing coordinator on MCC's Sidney campus.
"From those beginnings, Sheila has succeeded in a quiet, unassuming manner, but always working to solve issues on behalf of our students," said MCC President Bob Ferrentino.
When announcing the award, Ferrentino commended Hansen for her care and concern for students.
"Sheila works to ensure that students have complete understanding of requirements. She consistently performs well in carrying out a variety of job responsibilities. She's often at work early and stays late if necessary, to get the job done," he said. "Her attention to detail is excellent, especially important during the numerous 'crunch times' experienced in her department. She works hard to make sure we deliver great service to our students."
Hansen earned an associate degree in accounting with high honors from MCC.
"We're the beneficiaries of her expertise, and most directly, our students benefit a lot from her assistance," he added. "At the core of her work is a concern for our students and their success."
The award recognizes dedicated service to MCC, commitment to high standards of work performance, care and concern for the public and fellow employees, and creativity and innovation.  The MCC Board of Trustees initiated the award in 1986 as a posthumous tribute to Perkins, the college's former Bursar.