News
Friday, December 18, 2020
MCC honors employee for her dedicated service (2020)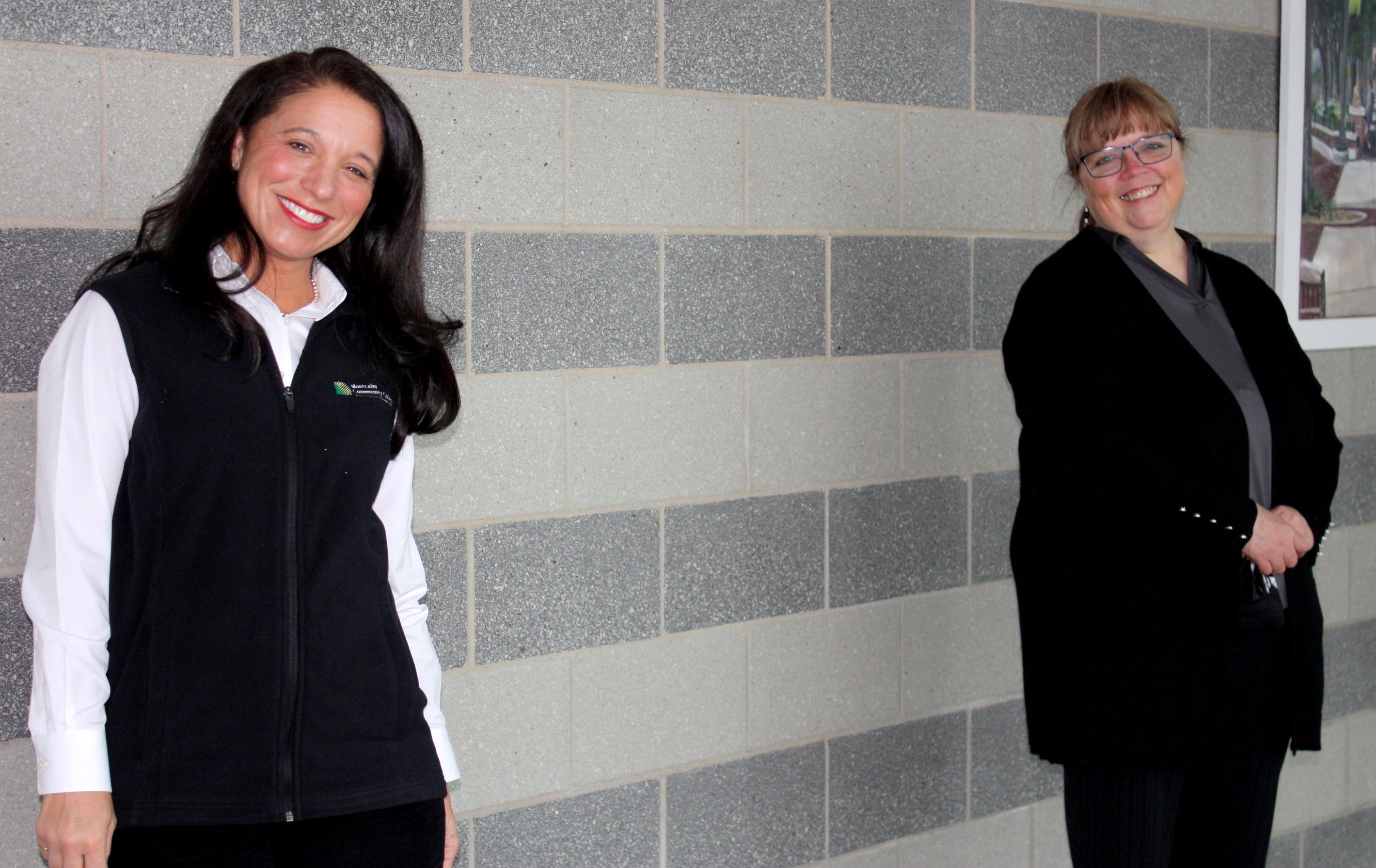 Montcalm Community College presented its Alden Perkins Dedicated Service Award to Sue Moss during the college's virtual holiday celebration Dec. 11.
Moss, of Greenville, joined MCC in 2010 as a part-time instructional services assistant on the college's Greenville campus, and she continues to serve the college in that position.
While announcing the award, MCC President Dr. Stacy H. Young said Moss received glowing nominations from her co-workers.
"Sue is dedicated to serving the college. She goes above and beyond to show concern for students and is always willing to do anything she can to help them succeed," Young said of one nomination. "She always has a friendly smile, is kind and shares encouraging words with people."
"She has quickly adjusted to changes throughout the years. Whenever something is not quite right, she takes responsibility and follows it through to help students and other staff members," Young said. "She lives the mission, vision and values of the college. To that end, Sue served on the committee this year to help update our strategic plan, which included developing a new mission, vision and values for the college.
"Sue is an amazing person and a phenomenal part of our team," Young added.
Moss was surprised and appreciative of receiving the award.
"This means the world to me. It's such an honor," Moss said. "I have just appreciated so much the team, the support from the college and my co-workers. The students are just wonderful. I am humbled."
The award recognizes dedicated service to MCC, commitment to high standards of work performance, care and concern for the public and fellow employees, and creativity and innovation.  The MCC Board of Trustees initiated the award in 1986 as a posthumous tribute to Perkins, the college's former Bursar.