News
Monday, May 3, 2021
MCC honors employee for his leadership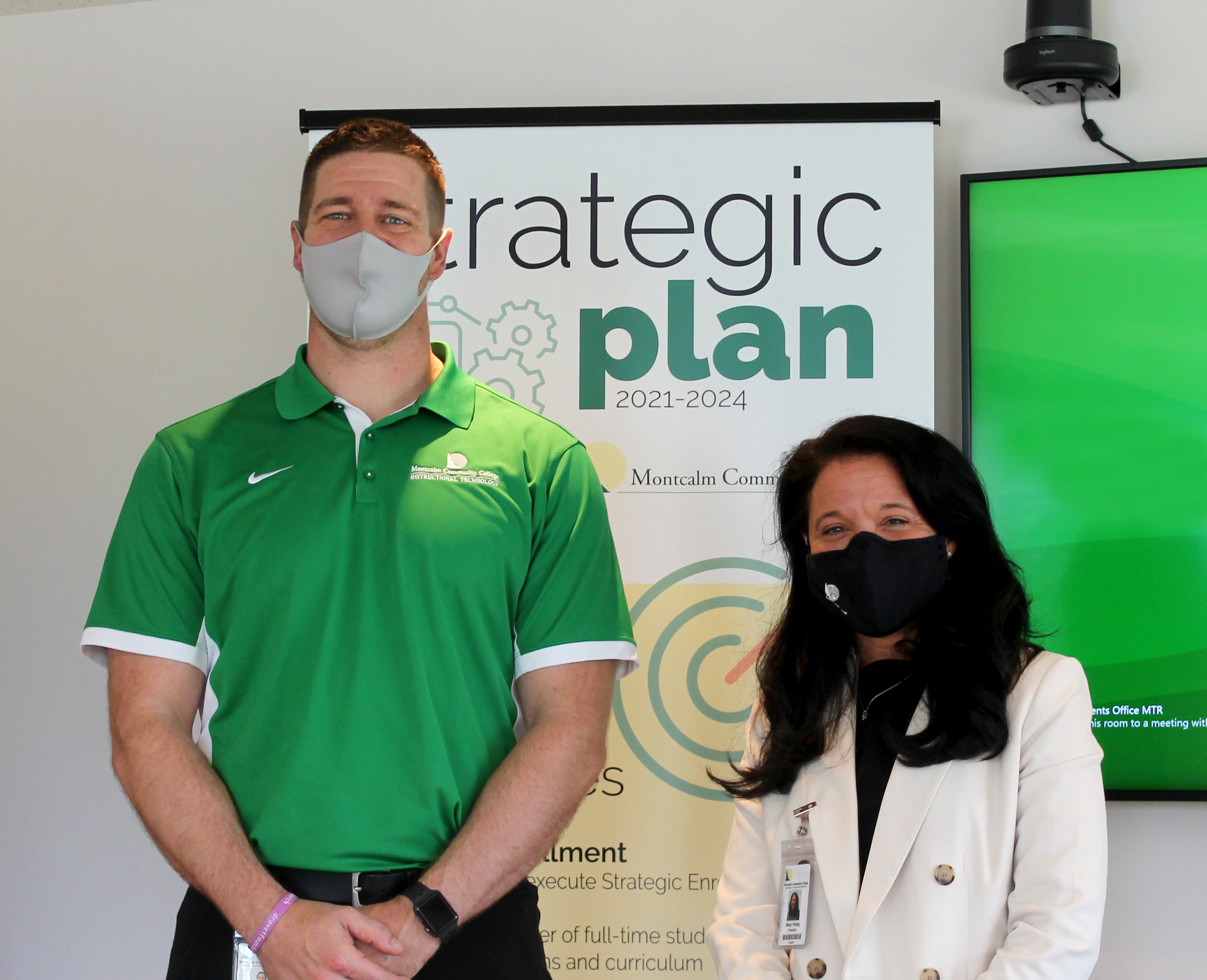 Montcalm Community College recently presented its 2021 Leadership Award to Instructional Technology Consultant Kevin Wagenmaker, of Rockford.
Wagenmaker joined MCC as a part-time in instructor in 2013, teaching computer courses. In 2016, he was hired as the college's Instructional Technology Consultant while still teaching courses part-time. He holds degrees in secondary education and numerous certifications as a specialist in Microsoft Office.
MCC President Stacy H. Young, Ph.D., recognized Wagenmaker for his work.
"Kevin is highly respected by his peers and that is evident in some of the comments they made in the nominations they submitted," Dr. Young said. "Several of them wrote about Kevin's leadership during our transition to all online learning last year as the pandemic shut down in-person instruction.
"Kevin has guided our instructional staff to online instruction which prepared us to go hybrid and virtual during the pandemic. His communication has kept all at the college up to date with technology tools that have made work better in normal times and helped us stay operational this past year," according to one nomination.
Another nomination stated, "Kevin is always on. Whenever, whatever, he is ready to answer questions and help. This has been instrumental in helping faculty meet the new educational challenges of 2020. MCC has an amazing team. While every MCC staff member is worthy of recognition, I believe the level of preparation faculty had when we went into lock-down in Spring of 2020 would not have been possible without his relentless promotion of new education technologies."
"Kevin has the best customer service," Dr. Young said. "He is always reaching out to help faculty and staff and is always up to speed on the newest technology. I am extremely grateful to have him on our team!"
The award was established in 2002. It recognizes a leader based on noteworthy work with, or on behalf of, MCC; leadership and professional achievement; and service to MCC. The recipient is nominated and chosen by his or her colleagues.