News
Tuesday, July 28, 2020
MCC hosts fall class information sessions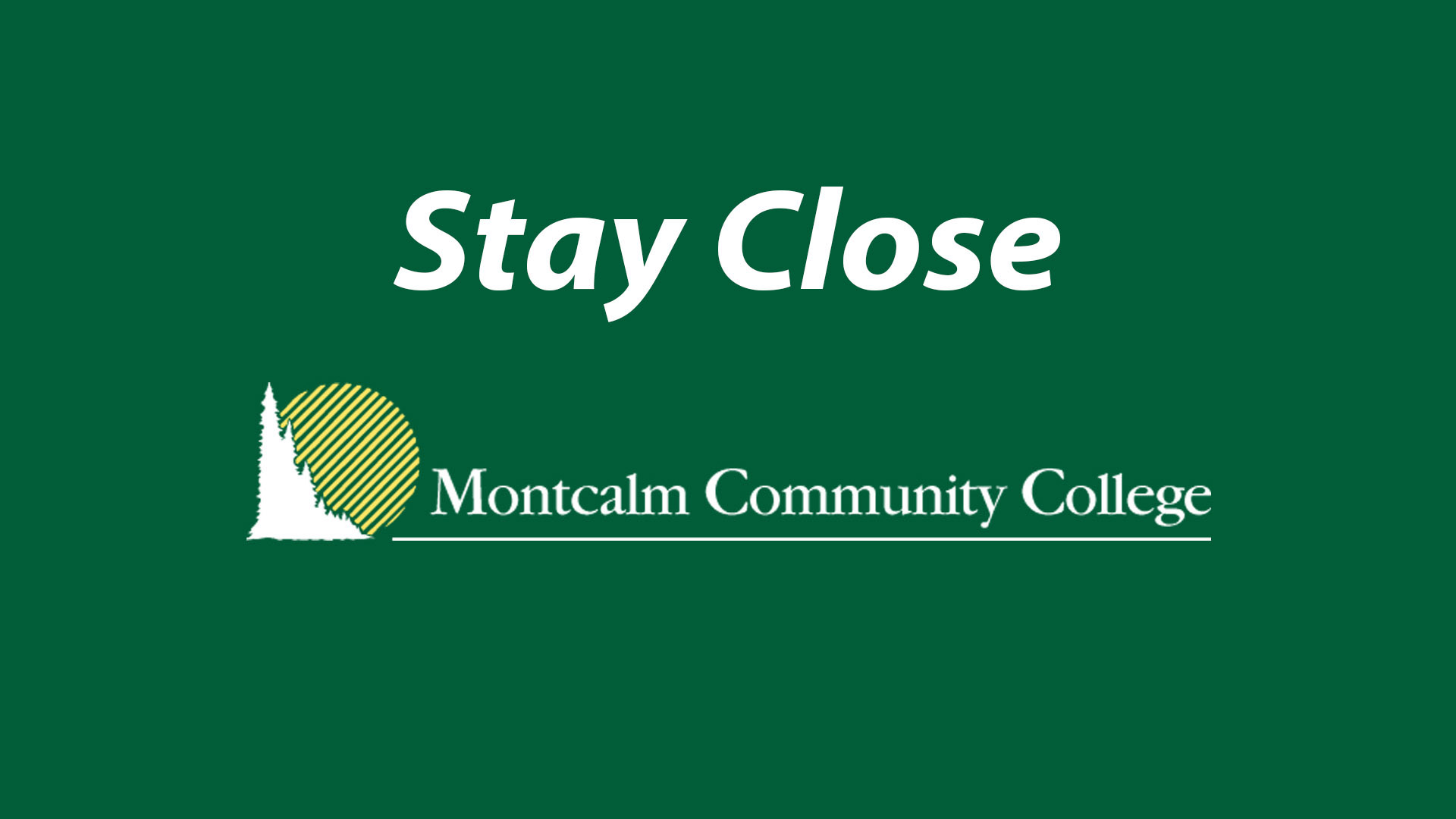 Montcalm Community College hosts a series of three Stay Close Informational Sessions. 
In these uncertain times, we developed this innovative series to help you get a better idea of what various areas of the college are going to look like for you this fall. During these sessions, we will provide personal connections with MCC staff and instructors, so you feel comfortable asking questions both during the session and reaching out afterward if you think of anything later.
Wednesday, July 29, at 3 p.m.
Click here to connect to the live presentation on July 29, which begins at 3 p.m. You will hear from:
Lisa Gardner in MCC's Student Success Center

Danielle Anderson and Brandy Bunting regarding our nursing program

Debra Alexander in Admissions

Jessica Herrick in Financial Aid, and

Tore Skogseth to learn more about transfer options.
Tuesday, Aug. 11, at 1 p.m.
Click here to connect go to the live presentation on Tuesday, Aug. 11, which begins at 1 p.m. You will hear from:
Kevin Wagenmaker regarding instructional technology.

Katie Arwood, Chad Walden and Dan Long to find out about learning resources including MCC's Library, Writing Center and Math Center.

Rob Spohr to better understand MCC's new classroom setting for fall, which allows for smaller class sizes and social distancing, new course delivery options, and a variety of precautionary measures being taken to help you feel comfortable during COVID-19.

Michelle Gibson regarding MCC's agricultural programs and class options.
Thursday, Aug. 13, at 6 p.m.
Click here to connect go to this live presentation on Aug. 13, which begins at 6 p.m. You will hear from:
Ben Stancil and Katey Johnson about MCC's dual enrollment options for area high schoolers.

Susan Hatto regarding Industry needs and opportunities for training.

Seth Sutton about MCC's Digital Arts program.

Bill Bishop and Kristen Diehl to learn about MCC's Business programs and opportunities.

 
Videos of the presentations will be available on our website at  www.montcalm.edu/inside-look after each presentation concludes.
We're excited to have you Stay Close at MCC this fall to get another step closer to reaching your educational goals. 
Contact us for more information through Live Chat at www.montcalm.edu, call (989) 328-1277 or email studentservices@montcalm.edu to learn more about how you can Stay Close, Go Far at Montcalm Community College this fall.