News
Wednesday, December 1, 2021
MCC's Alumni & Friends Choir presents Händel's Messiah on Dec. 5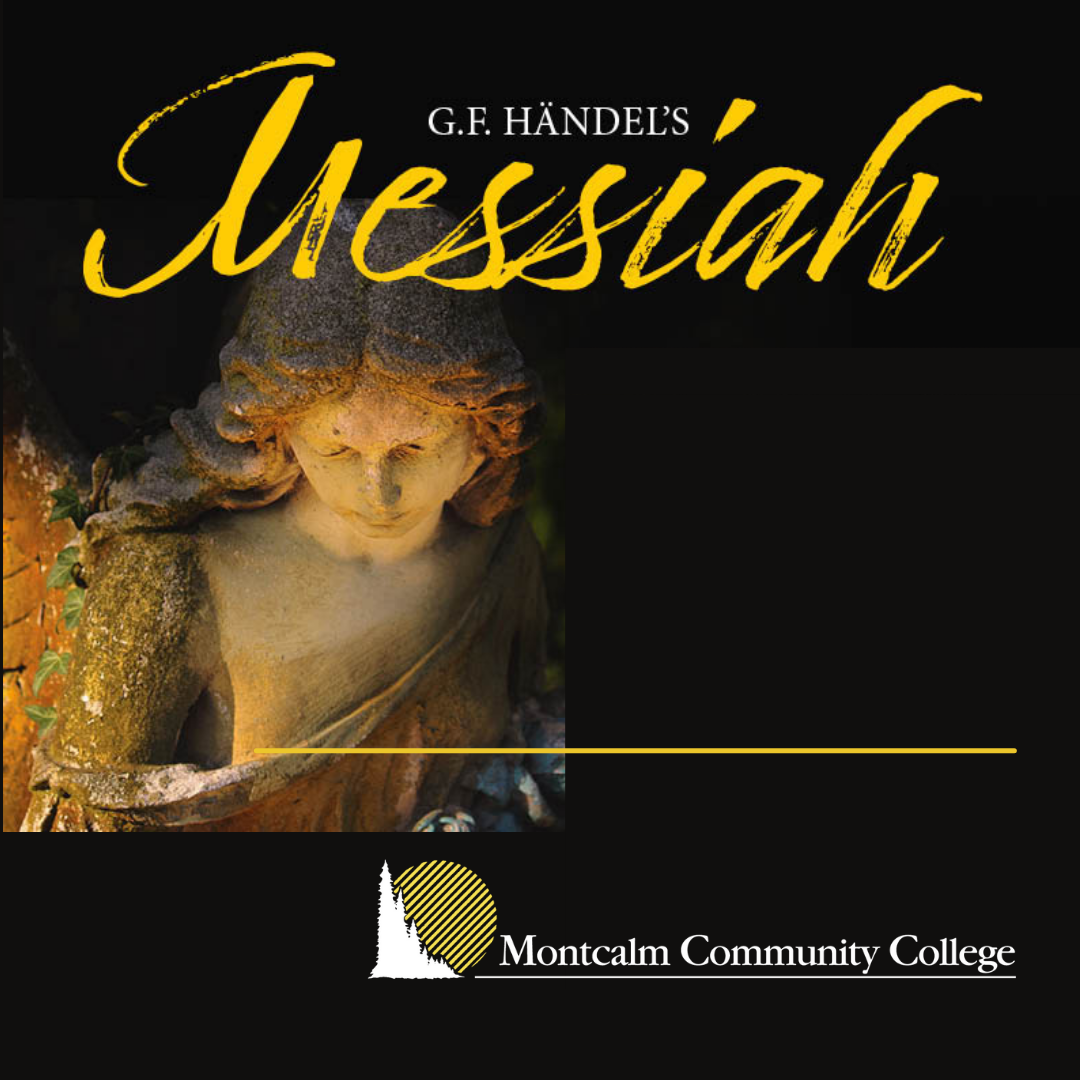 Area musicians combine their talents to present a performance of George Frideric Händel's Messiah on Dec. 5 at 7 p.m. at the Greenville High School Performing Arts Center.
"This is a special holiday tradition that has been performed in our community by local musicians every few years since the mid-1970s," said Valerie Vander Mark, MCC Emeritus Performing Arts Coordinator and concert producer. "Years ago it was sponsored by the Creative Arts Council, and I felt it was very important to continue the tradition. The most exciting thing about it for me is the different blend of talent that we get each time we perform it. Though Händel wrote this great work over 250 years ago, and we perform the same music each time, it is always a new mix of singers and instrumentalists, so it is never the same performance twice."
Händel composed Messiah in 1741 in just 24 days. It was first performed in a concert given for charitable purposes in Dublin, Ireland, on April 13, 1742. Händel conducted the performance in person.
Valerie and Greg Vander Mark are directing this year's performance.
"This year, we have a chamber ensemble instead of an orchestra, with a great core group of experienced players and 45 enthusiastic singers," Valerie Vander Mark said. "They are all excited to be making music together again, and will produce a unique, quality performance for our community."
Soloists include Nancy  Nielsen-Campbell of Edmore; Cheryl Bailey, Ryan W. Garlick,  Merry Kim Meyers and Larry Moss of Greenville; Katrina Nelson of Howard City; Marian Flynn of Mecosta; and Hailey Peterson and Lynne Welder of Sheridan. 
Instrumentalists are Brenda Lobbezoo of Gowen; Keith and Jean Hudson, Grace Petersen, Loie Simpson and Cory Smith of Greenville; John Mogor and Patty Ohaire-Mogor from Lowell; and Lori Engelbrecht and Kathryn Glanville from Rockford.
Free tickets can be reserved at  https://gpac.ludus.com or by calling 616-225-6109. For more information, email Valerie Vander Mark at valv.montcalm@gmail.com.