News
Wednesday, November 13, 2019
MCC's Thanksgiving Hours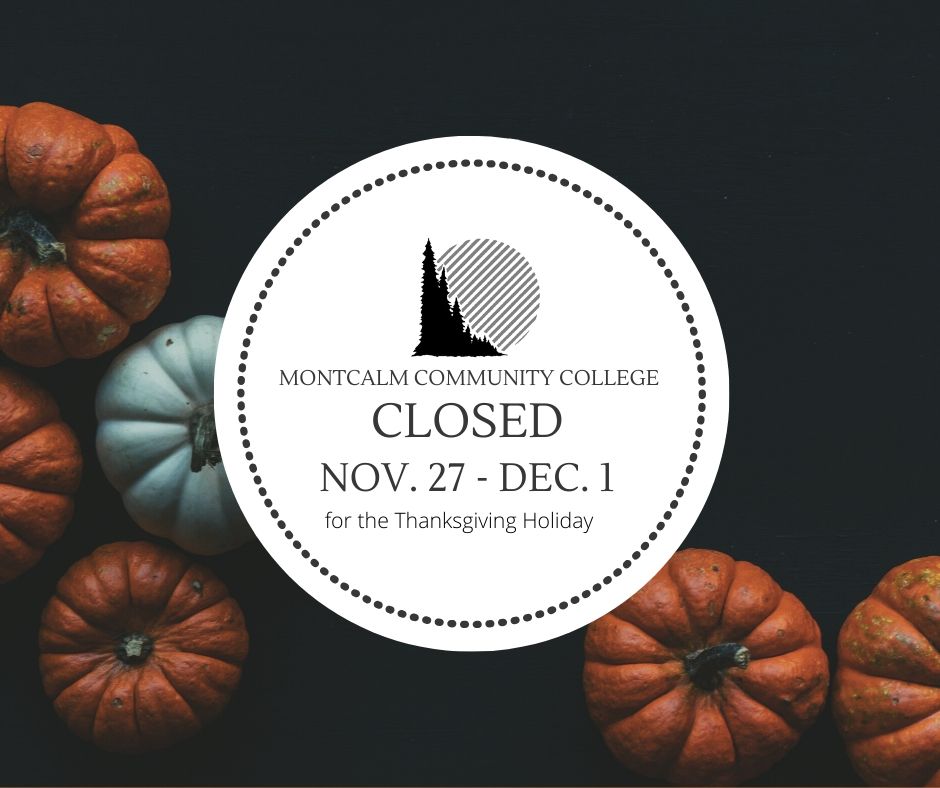 MCC is closed Nov. 27 - Dec. 1 for the Thanksgiving holiday. MCC's offices, pool, gym and fitness center are closed and no classes are scheduled during this time.
On Nov. 26, MCC's Woodside Café will close at 1 p.m. the Library will close at 7 p.m.
Visit www.montcalm.edu/hours for the college's regular hours of operation.