News
Friday, June 21, 2019
Visit MCC at the Montcalm County 4-H Fair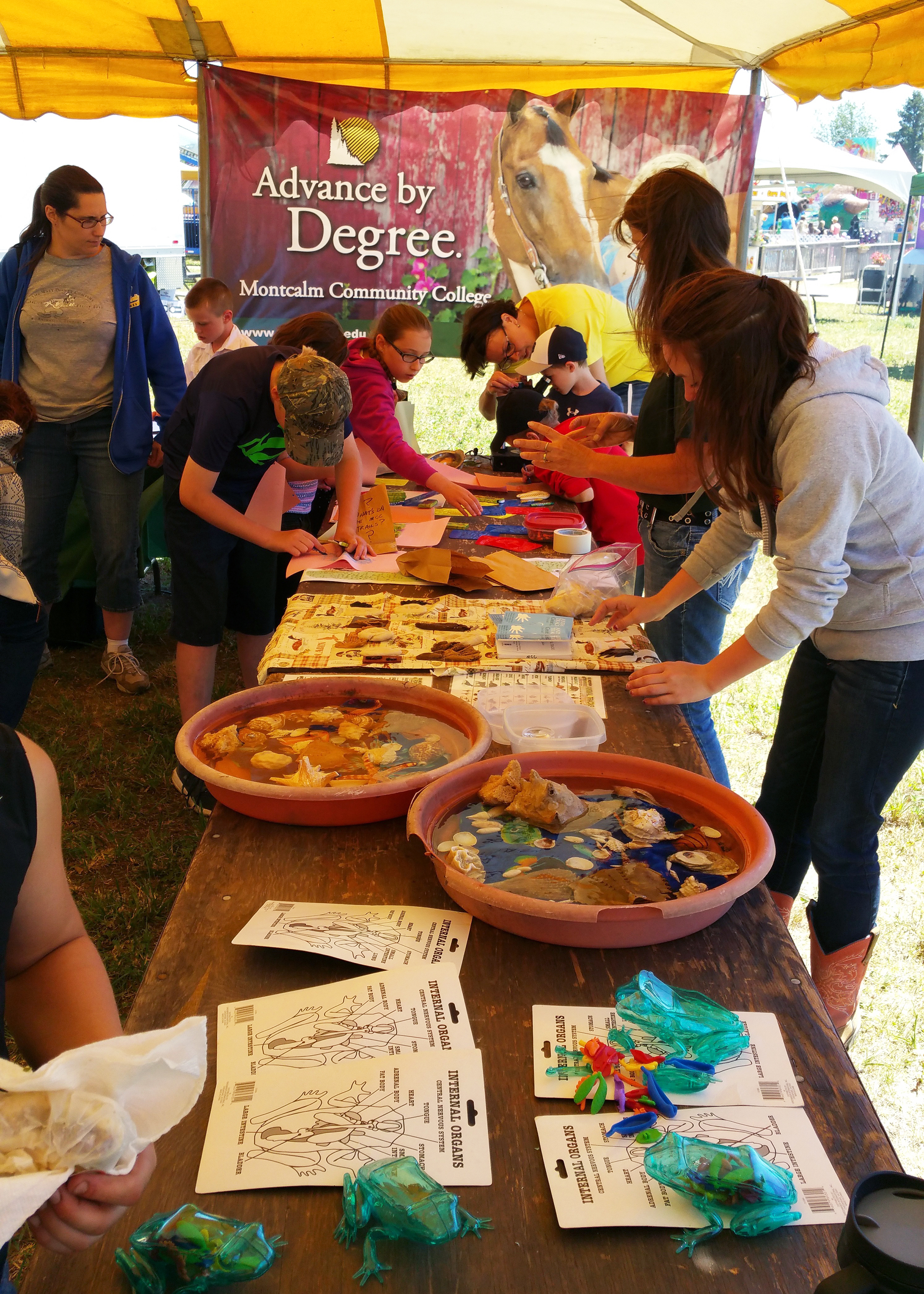 Montcalm Community College and Michigan State University's Institute of Agricultural Technology are partnering to support the 84th annual Montcalm County 4-H Fair, which runs June 23 through June 29.
MCC and MSU representatives will be at the fair throughout the week to support the 4-H'ers and their achievements as the fair's Education Sponsors.
Fairgoers can learn about a partnership between MCC and the MSU Institute of Agricultural Technology (IAT), which offers students with a passion for agriculture the opportunity to earn a certificate from MSU IAT and an associate degree from MCC, all at MCC.
Fairgoers can also participate in special activities during Kids' Day on June 28 from 10 a.m. to 2 p.m.. MCC will offer a variety of carnival games to celebrate the fair theme "Country Nights and Carnival Lights."
On Sunday, June 23, don't miss the Unique Motor Sports Twisted Trailer Races at 5 p.m. in front of the grandstand. MCC will host a frozen T-shirt contest during the event.
On Friday, June 28, MCC will conduct a line dance contest during the Flying Star Rodeo, which starts at 7 p.m. in front of the grandstand. The crowd will decide the winner by cheering for the line dancer with the best moves.
On Saturday, June 29, MCC will join forces with Unique Motor Sports with another frozen T-shirt contest, plus free MCC T-shirts for those lucky enough to catch them as they're thrown into the grandstands.
In addition, in Saturday, MCC will award a $250 scholarship to the winner of the Showmanship Sweepstakes, and all of the champion showmen will receive a gift.
Merry Kim Meyers serves as a liaison between MCC and MSU IAT colleges to support students as they complete coursework at both institutions. She is excited that this year more students are involved in MCC-MSU agriculture programs than ever before.
"Now we have students in an MCC-MSU ag program that are either currently showing in the fair or have previously been in the fair," she said. "These students are coupling their 4-H experience with an MCC-MSU education, and moving into the next part of their lives while still using those skills in their career. They are truly growing to be a part of the ag community."
MCC Recruitment Director Emily Carmey will also visit the fair to share other opportunities MCC offers. 
"During the fair, we will connect with the youth of the county to ensure that they know the opportunities MCC offers right in their backyard," Carmey said. "Whether fairgoers are preparing to start high school and may be interested in dual enrollment, or their parents are interested in going back to school, it's important for our community to know that high quality education is available at MCC."
The Montcalm County 4-H Fairgrounds is located at 8784 Peck Road, Greenville.
For more information, contact Meyers at meyersm6@msu.edu or Carmey at emily.carmey@montcalm.edu.