Disc Golf Course
The Kenneth J. Lehman Nature Trails Committee course is  is located in the grassy habitat near Meadow Loop Trail and in the wooded habitat to the east of Witch Hazel Trail. MCC's disc course is free to use.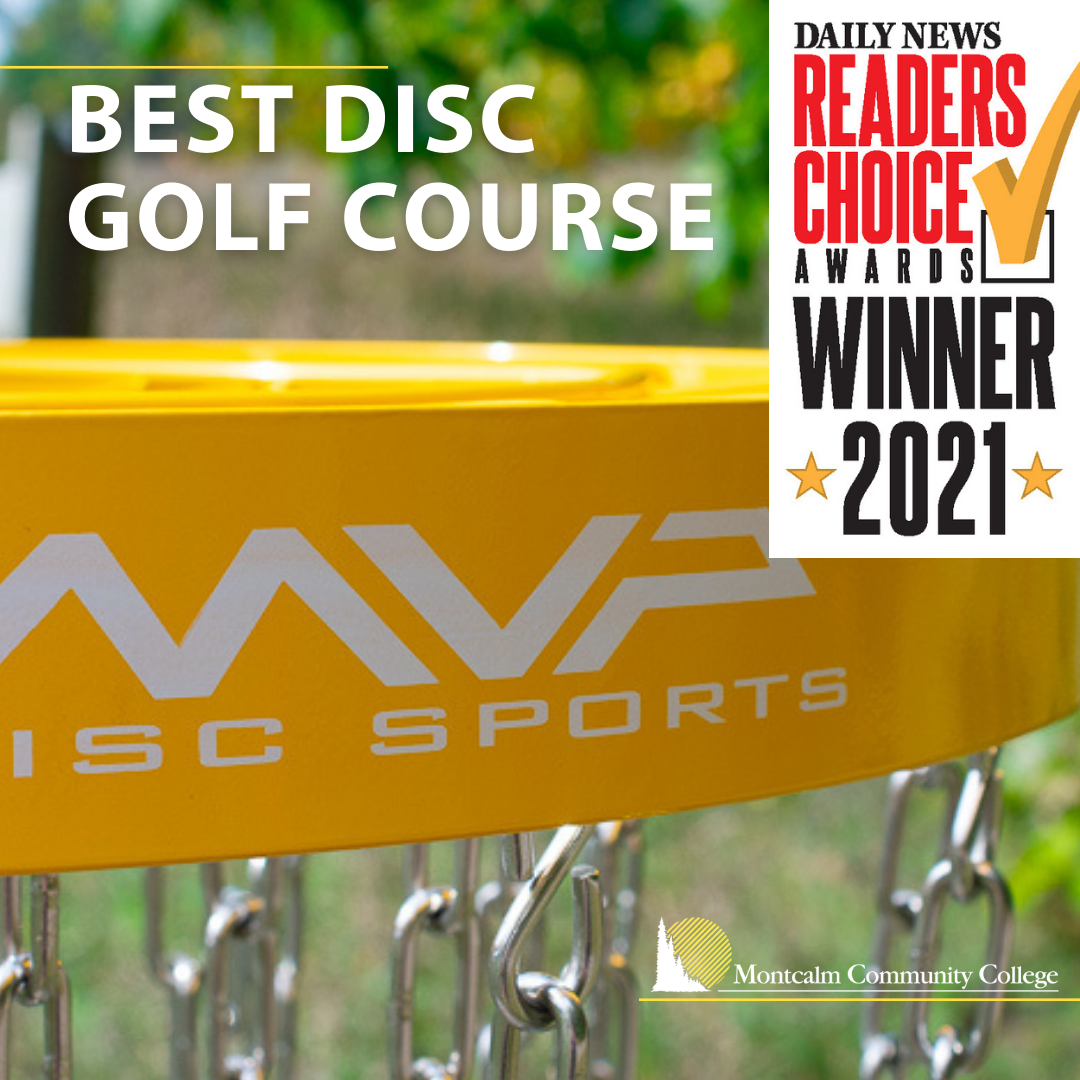 Disc rentalDiscs are available to rent at MCC's Recreation desk, in the Activities Building, and are free for MCC students, faculty and staff with a valid MCC ID, and any community member with a valid MCC Recreation pass. All others may use a disc for a $2 fee.
Course Map and score sheet (PDF)Course maps and score sheets are also available at the Recreation Desk in the Activities Building or at Hole #1, located between the tennis courts and College Drive, on MCC's Sidney campus.
Other maps:
fairway lengths & par (Holes 1-6)
Hole 1 - 371'- 3 par

Hole 2 - 319'- 3 par

Hole 3 - 247'- 3 par

Hole 4 - 309'- 3 par

Hole 5 - 275' - 3 par

Hole 6 - 181' - 3 par
fairway lengths & par (Holes 7-12)
Hole 7 - 281' - 3 par

Hole 8 - 335' - 4 par

Hole 9 - 109' - 3 par

Hole 10 - 420' - 3 par

Hole 11 - 98' - 3par

Hole 12 - 213'- 3 par
fairway lengths & par (Holes 13-18)
Hole 13 - 317'- 3 par

Hole 14 - 277'- 3 par

Hole 15 - 307' - 3 par

Hole 16 - 99' - 3 par

Hole 17 - 172' - 3 par

Hole 18 - 293' - 3 par