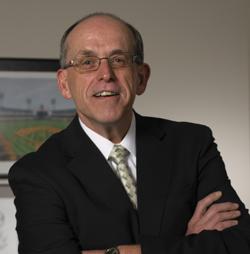 Meet Mcc's PresidentLearn about President Robert C. Ferrentino, J.D., who joined Montcalm Community College on July 1, 2009, as the institution's fifth president. MCC President Bob Ferrentino announced his retirement during the college's Board of Trustees meeting Nov. 13, 2018. He will retire effective Dec. 31, 2019.
Presidential SearchThe Montcalm Community College Board of Trustees begin second interviews with three candidates for the college's president position. The interviews are open to the public and will be at 7:30 p.m. in rooms D303-305 in the Beatrice E. Doser Building on the college's Sidney campus. Community open forums precede each interview from 4:30 to 6 p.m. during which community members may meet and ask questions of each candidate. To learn more and leave public comment, follow the link above.
board of trusteesView the members of MCC's Board of Trustees and access the dates of regular meetings being held.
morford award nomination formThe Morford Award is given to full-time and part-time instructors, including counselors. Nominations are accepted through this online submission form.