News
Tuesday, September 19, 2023
Centurion Golf Team Places 4th Overall at Oakland Community College Invitational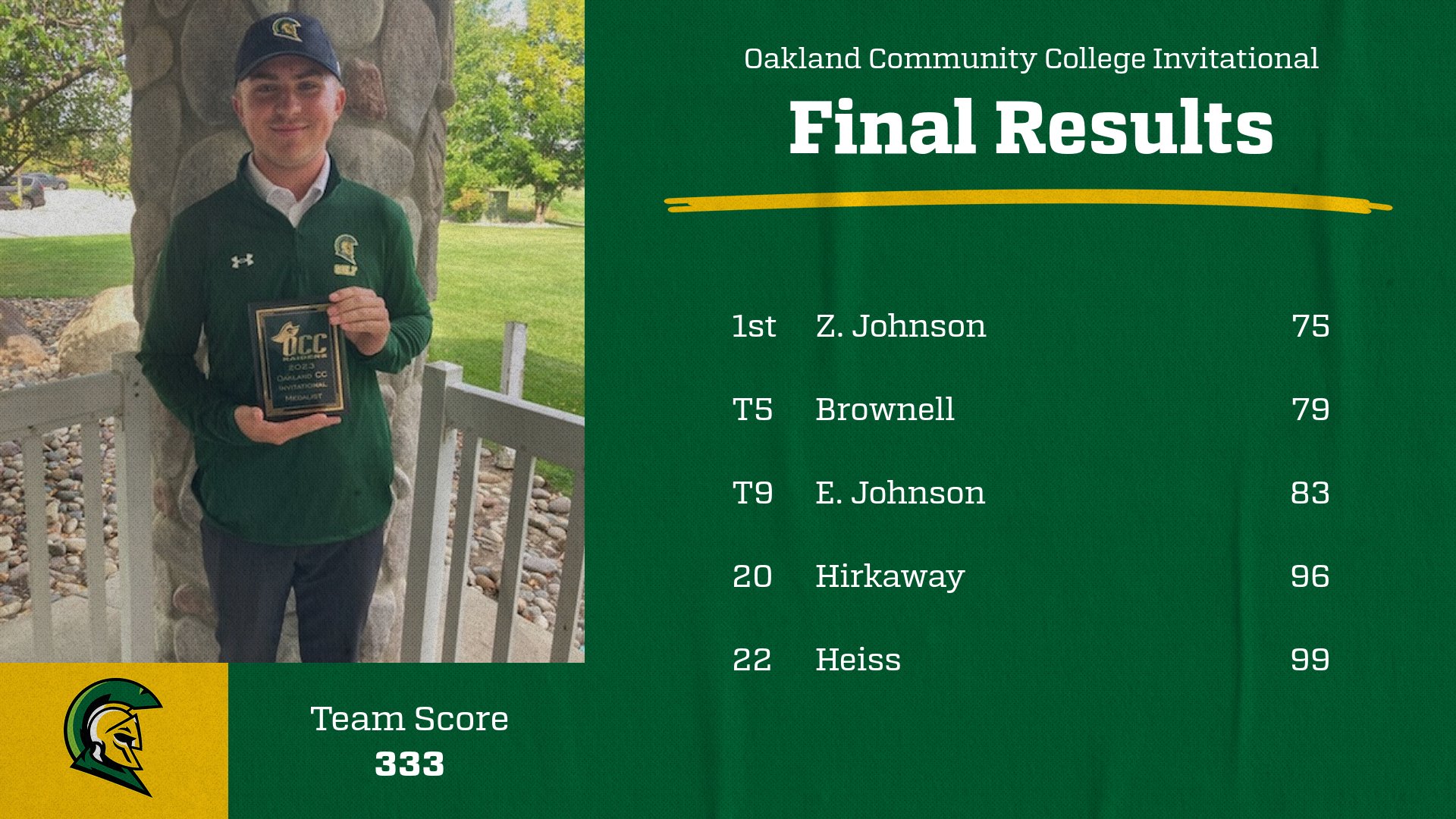 Zach Johnson took 1st Place at the Oakland Community College Invitational. The freshman from Holt shot a 75 helping the team to a 4th place finish. The Invitational consisted of 50 golfers from Oakland Community College, Schoolcraft Community College, Montcalm Community College, Mott Community College, Delta Community College, St. Clair County Community College, Kirtland Community College, Wayne County Community College District, Grand Rapids Community College and Muskegon Community College.
"The team competed on a tough course in Auburn Hills, Michigan, with some wind, making today more of a challenge," Coach Doug Harkema said.
Despite the wind, "Zach Johnson did an excellent job competing on a tough course and was named the medalist of the invitational. I was also super impressed with Jerald Brownell, who finished tied 5th overall and broke 80 for the 1st time in his career. Jerald has been working extremely hard and it is amazing to see his efforts pay off."
As a team, the Centurions shot a 333. 5 golfers competed and the top four scores counted towards the team's overall score: Jerald Brownell (79), Cashius Heiss (99), Lucas Hirkaway (96), Ethan Johnson (83) and Zach Johnson (75).
Next up for MCC is the Kirtland Community College Invitational on Sept. 22 on the Grayling Golf Course in Grayling. The Centurions will tee off at 11 a.m.
Visit montcalm.edu/centurions for score updates, season schedules and rosters.