News
Thursday, September 14, 2023
Centurions Sweep the Cougars, improve to 3-5 overall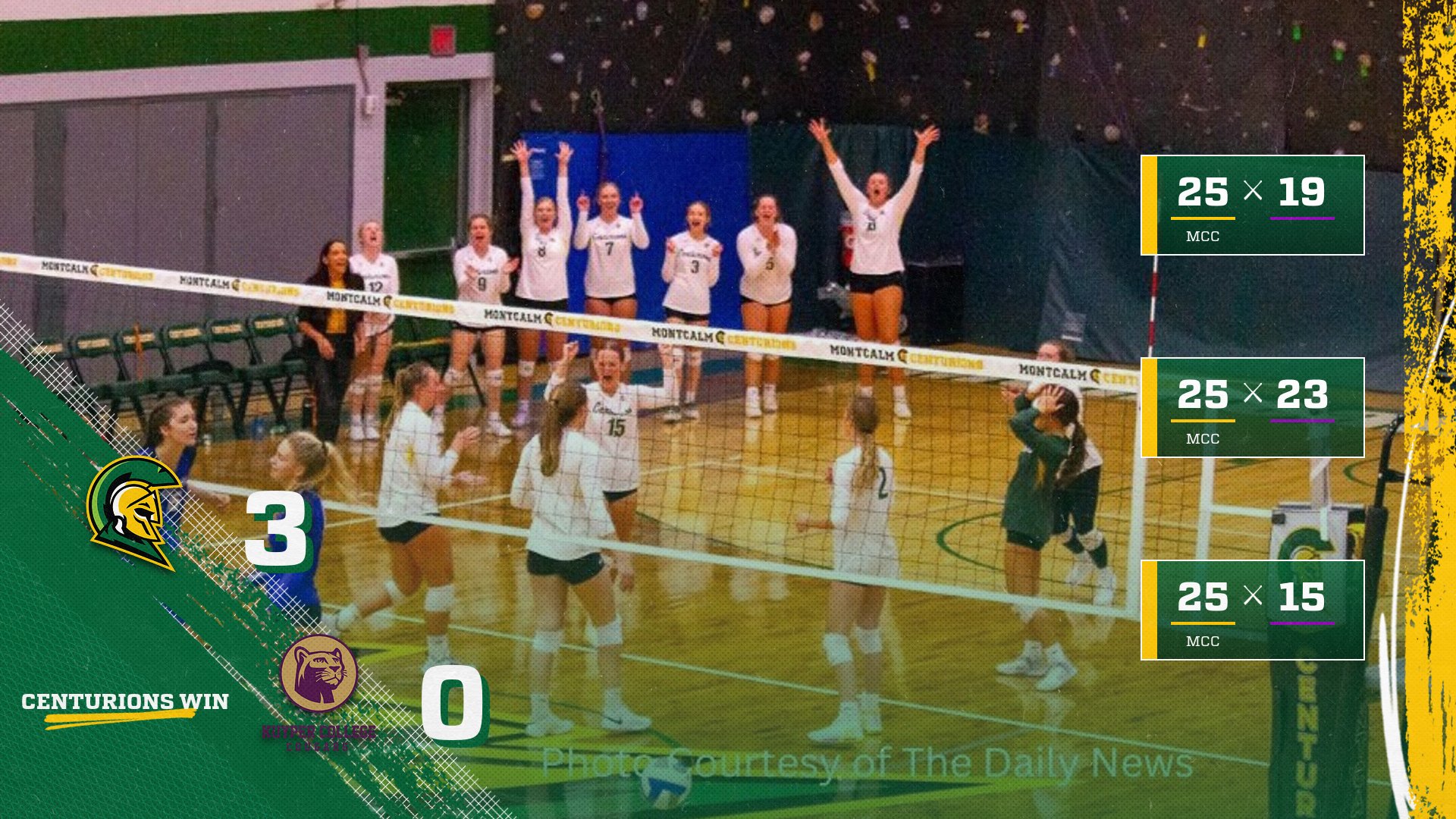 The Montcalm Community College volleyball competed in a non-conference match against Kuyper College, a four year
institution who is a member of the 
National Christian Collegiate Athletic Association (NCCAA).
The Centurion volleyball team picked up a huge victory at Kuyper College defeating the Cougars with scores of 25-19, 25-23, 25-15 to improve to 3-5 overall. 
"It was a good evening to be able to bounce off a loss earlier in the week and come out with a win," Head Coach Kara Youngs said. "We had some great plays and even with the first two sets being close, we were able to finish the match strong. We were challenged with being on the road and having a loud crowd from their fans. We mentally had to push through the noise and stay focused. It was great to come out with a win."
MCC saw strong performances from Freshman Right Side Hitter Maia Sexton who led the Centurions with 9 kills. Freshman Setter Tiana Whitacre recorded her second career double-double picking up 10 digs and recording 23 assists. Whitacre also recorded a team high 3 services aces. Defensively Lily Bohen picked up 16 digs and Abbey Pohl recorded 4 blocks. 
The Centurions will travel to Muskegon to take on the Muskegon Community College Jayhawks on Thursday, September 14 at 6:30 p.m.