News
Wednesday, September 13, 2023
Centurions Volleyball Team Faces Timberwolves of North Central in Inaugural Home Opener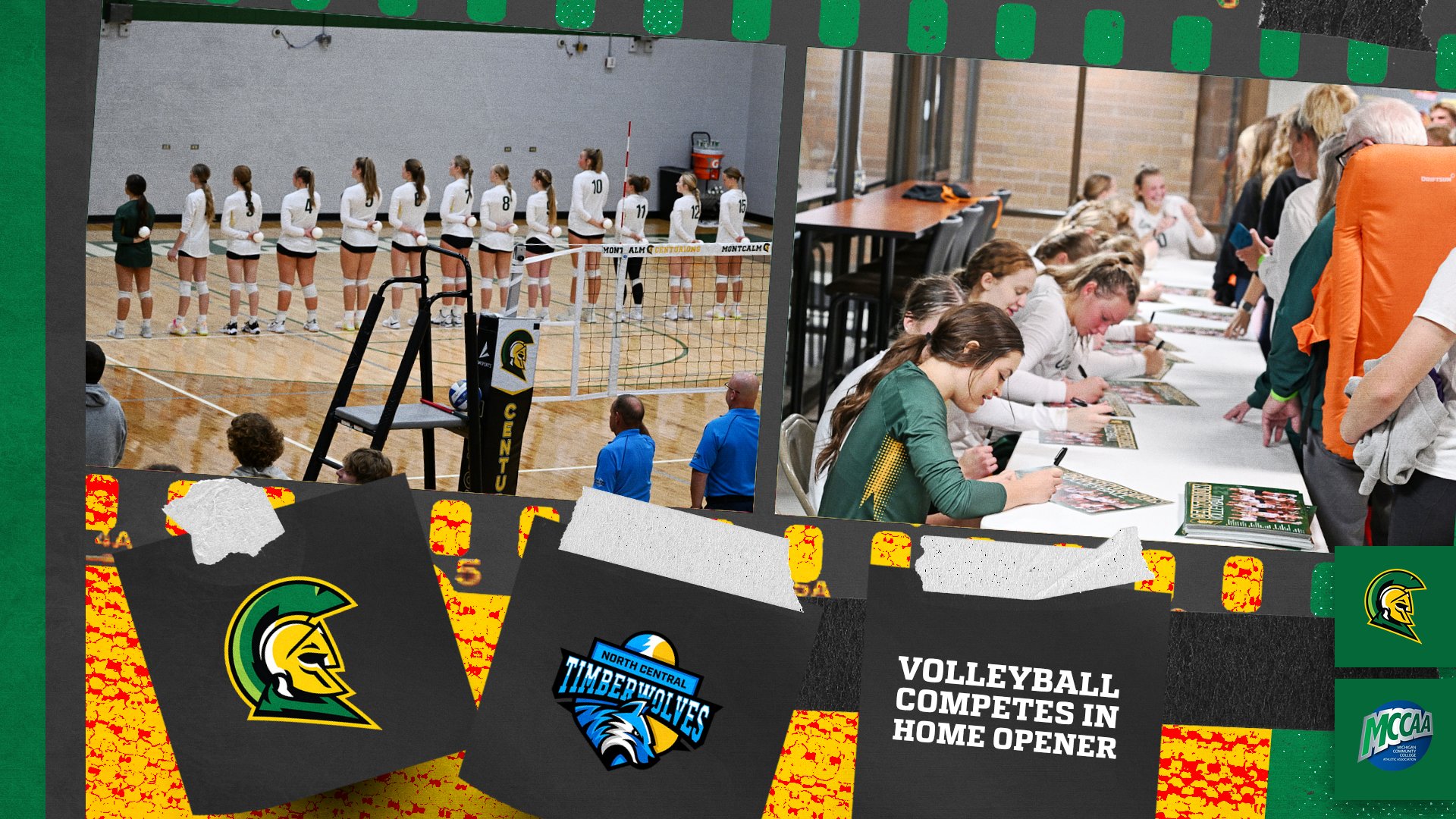 The Centurions volleyball team faced the Timberwolves of North Central in their inaugural home opener Monday evening.
MCC (2-5) battled hard but fell short to North Central Michigan College (5-5) by scores of 23-25, 25-23, 21-25, 18-25.
"Even though it didn't go in our favor, we played competitively with a ton of energy," Head Coach Kara Youngs said. "There were moments we didn't capitalize on when we needed to but, the fight never stopped".
The centurions were led by Freshman Maia Sexton, of Sidney recording a team high 13 kills while hitting .229. Setting up the offense was freshman setter, Tiana Whitacre who led the centurions with 32 assists. Leading the defense was Freshman Libero, Lily Bohen of Sheridan who picked up a team high 22 digs and Freshman Middle Blockers, Abbey Pohl and Kelsey Antcliff each recorded 4 blocks.
Despite the loss, the Centurions had a great fan base to kick off their first ever home opener. "The support and energy in the gym was unbelievable," said Coach Youngs. The first home game brought in a crowd of over 300 fans. Freshman Libero Lily Bohen was excited to be able to play the first conference game at home," The environment in the gym was amazing. I've never seen so many people inside the MCC gym. The fans were loud and encouraging and definitely played a huge factor in keeping our energy up. It was a really cool feeling being able to be the first team to play at MCC in over 40 years. There's was a lot of expectation and I feel like we showed up, fought hard and represented MCC in a really good way"!
UP NEXT
The Centurions will take on Kuyper College on Wednesday, September 13 at 7 p.m. in Grand Rapids, MI.
Visit montcalmcenturions.com for score updates, season schedules and rosters.