News
Friday, September 15, 2023
Cross country runners finish strong at GRCC Raider Invite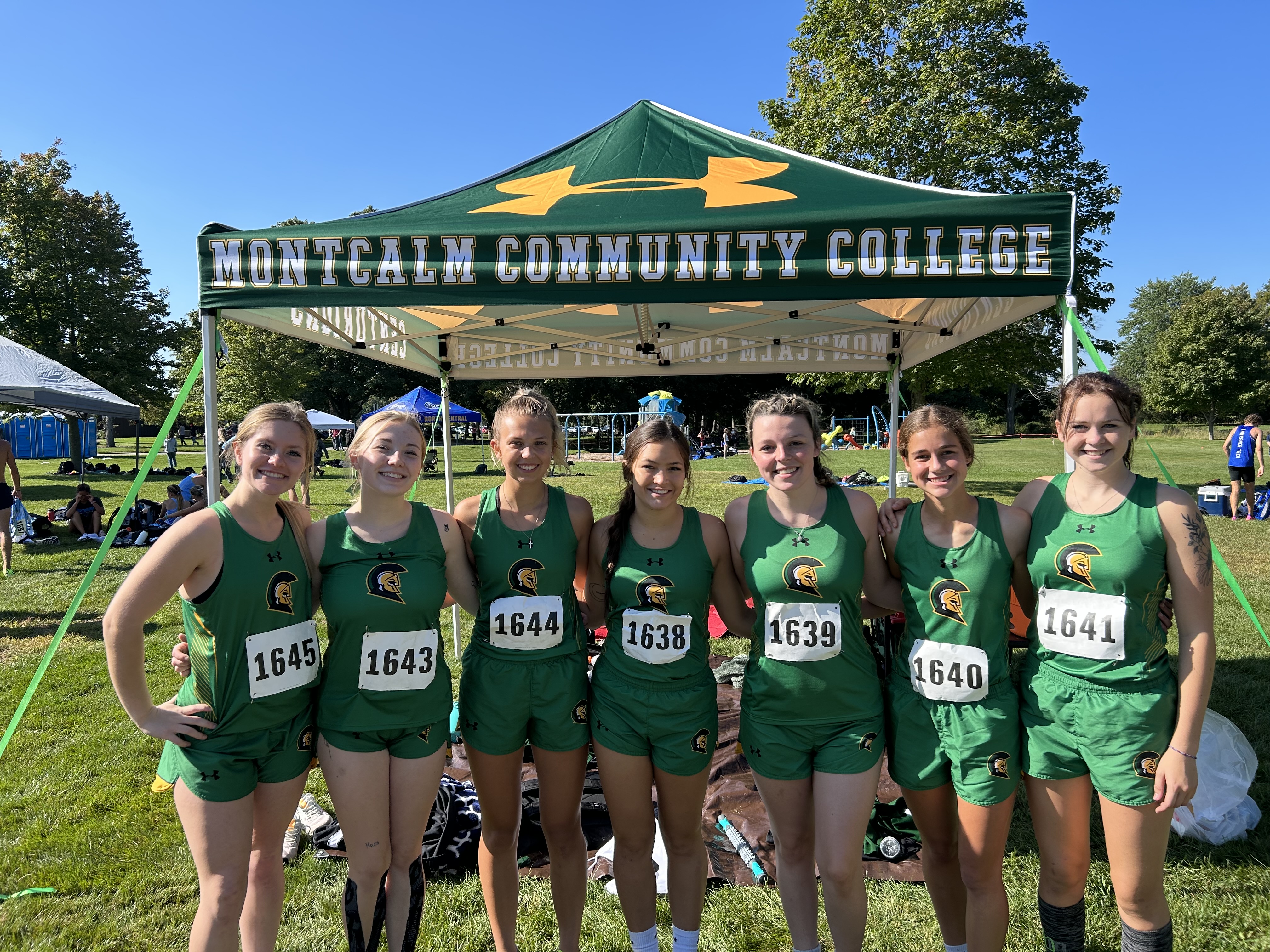 Several of Montcalm Community College's cross country runners achieved personal bests at the Grand Rapids Community College Raider Invite on Friday, Sept. 15, at Douglas Walker Park in Byron Center.
The women's team placed 10th out of 13 teams overall.
Leading the women in the 5,000 meters in the field of 111 runners was Annette Fare with a time of 21:24.50; followed by Carley Lynch with a time of 24:15.18; Alyssa Unger with a time of 26:26.10; Georgia Jurden with a time of 28:46.20; Lily Bohen with a time of 34:43.10; Josie Kenyon with a time of 34:54.0 and Kennedy Dunham with a time of 37:27.20.
Andrew Hardy led the charge for the Centurions in the men's field of 158 runners, finishing the 8,000-meter race with a time of 29:07.20; and Jerald Brown finished with a time of 33:51.17.
Head Coach Kevin Sweeney said he's proud of the athletes who all worked hard and ran well.
"Alyssa, Lily, Josie and Kennedy ran personal bests in the 5K race," Sweeney said. "On the men's side, both Andrew and Jerald ran personal bests, too. It was a great day for the Centurion Cross Country program!"
Assistant Coach Penny Dora agreed.
"It's so much fun to see our runners out there giving it their all," she said. "They did an amazing job. There was a lot of competition. I'm so proud of them and their running successes," she said.
Their next meet is Friday, Sept. 22, when they participate in the Lansing Invitational at Grand Woods Park in Lansing, Mich. The meet starts at 11:30 a.m.
Visit montcalm.edu/centurions for updates, season schedules and rosters.