News
Monday, September 11, 2023
Cross Country Runners Kick Off Season at FSU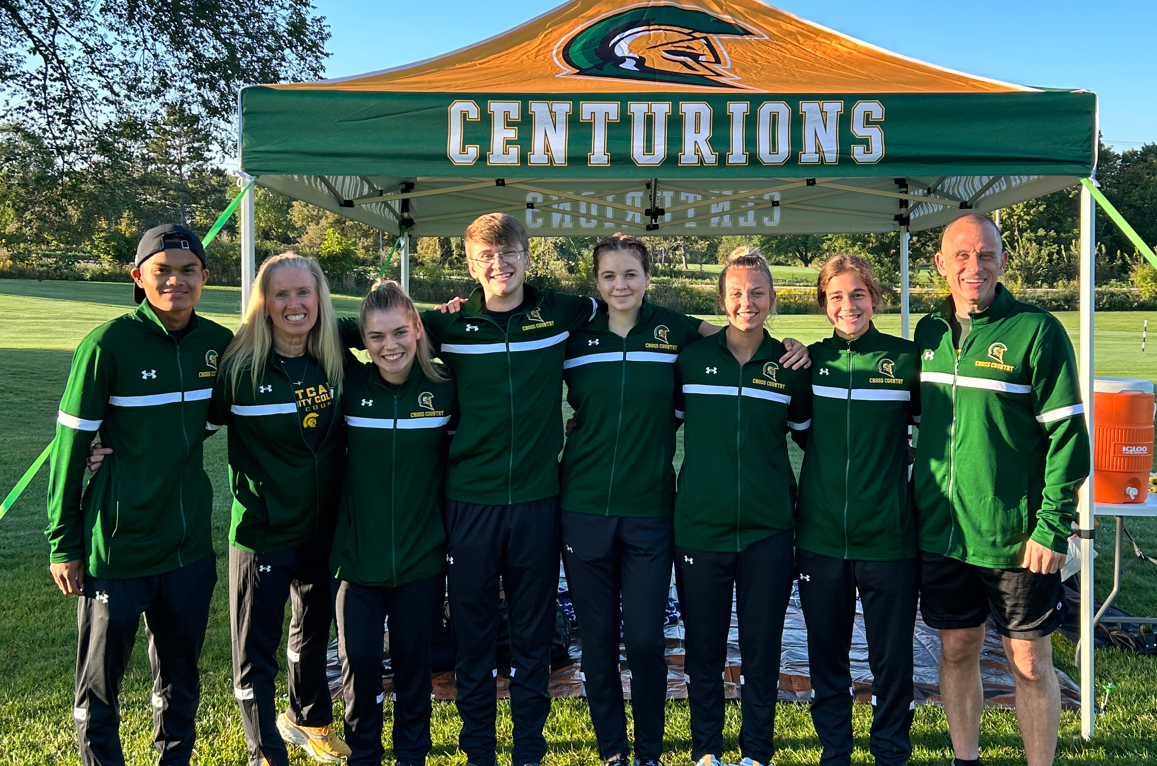 Montcalm Community College's cross country runners opened their season in non-conference action at the Ray Helsing Bulldog Invitational on Saturday, Sept. 9, on the Katke Golf Course at Ferris State University.
The women started the day at 9:30 a.m. with a 5,000-meter course. Leading the women was Annette Fare, from Greenville High School, who finished 14th with a time of 22:05.80; Carley Lynch, from Shepherd High School, came in 17th with a time of 25:38.40; and Georgia Jurden, from Central Montcalm High School, came in 18th with a time of 27:17.60. The course was grass with rolling hills and excellent footing.
The men's 8,000-meter race started at 10 a.m. Andrew Hardy, from Central Montcalm High School, placed 28th with a time of 30:16.10; and Jerald Brown, from Cedar Springs High School, finished 38th with a time of 36:59.90.
Head Coach Kevin Sweeney said he's proud of the runners who worked hard preparing for their first meet.
"This weekend, our Centurion men competed in a varsity cross country race for the first time in over 40 years and women did it for the first time ever," Sweeney said. "It was exciting and fun. The best part was seeing the hard work our runners put in this summer and past several weeks pay off.  I am proud of all are Centurion runners - Annette, Carley, Georgia, Andrew and Jerald. They did an amazing job!"
Assistant Coach Penny Dora agreed.
"Our runners did an excellent job. I'm so proud of them and their running successes," she said.
Their next meet is Friday, Sept. 15, when they participate in the Raider Invite in Grand Rapids. The men run at 10:30 a.m., followed by the women at 11:15 a.m.
Visit montcalm.edu/centurions for updates, season schedules and rosters.