News
Thursday, November 9, 2023
Fare leads the way on MCC's cross country team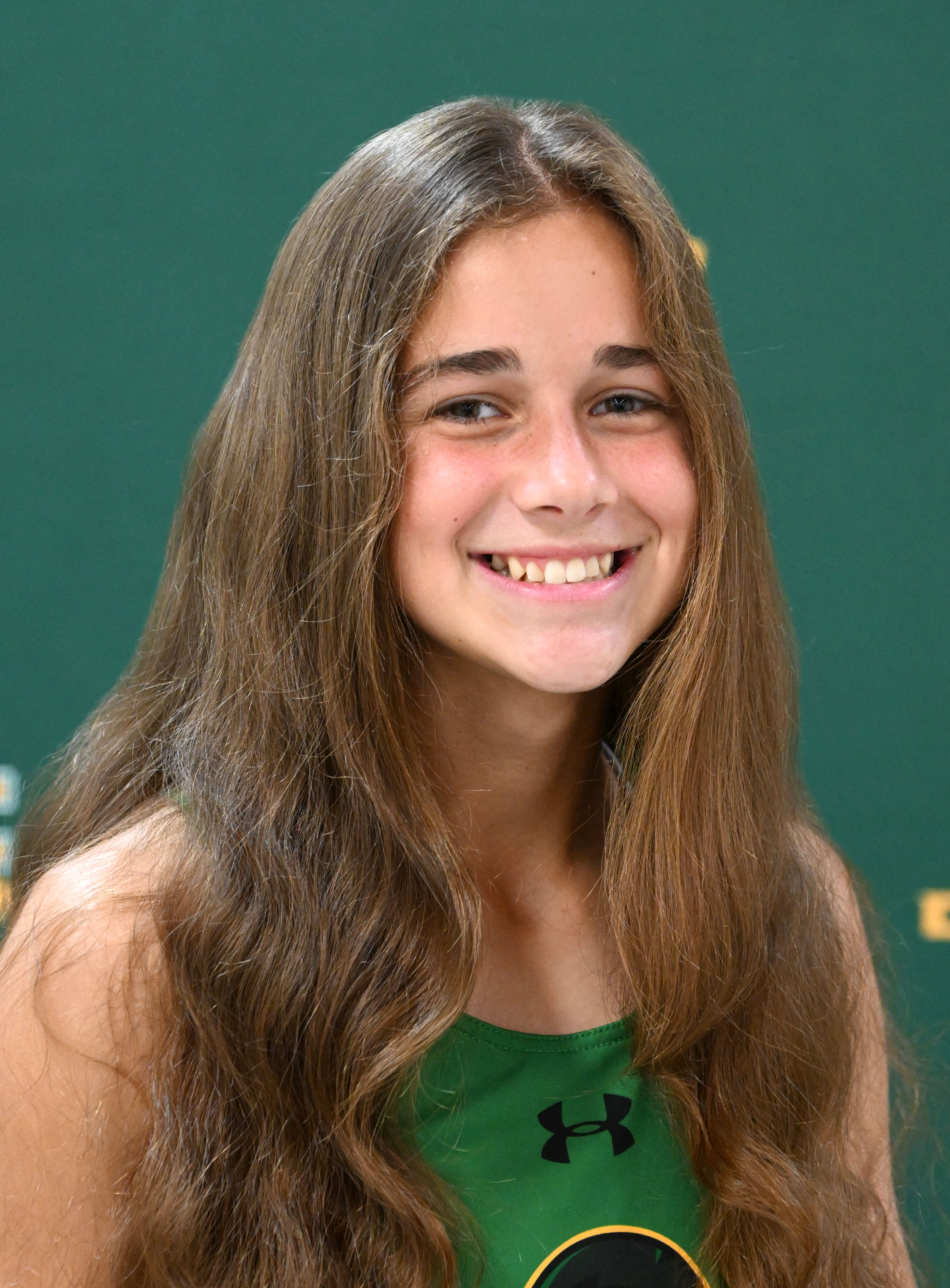 Montcalm Community College's Women's Cross Country runner Annette Fare has consistently led her team on the course this season.  
"What I love most about being a part of the cross country team is the positive atmosphere," Fare said. "We have an amazing team full of great people. The atmosphere extends further than our team. It is also amazing to be included in the 'comeback' of MCC athletics. Our support from the MCC staff and students is so amazing. I am so beyond grateful for this opportunity. It feels like MCC athletics is one great big team." 
This is her second season running. She started running in her senior year at Greenville High School.  
"My high school coaches and teammates created a foundation of my love for this sport," she said. "The excitement and positivity this sport creates is even greater in college. I'd say the greatest difference would be the size of the team, of course, but that's what makes this season so special!" 
Fare is currently pursuing an associate degree in arts and science at MCC. She hopes to transfer for a degree in exercise science and athletic training. She said her time as a dual enrolled student helped her prepare for college. 
"As a dual enrollment student and athlete in high school, I learned a lot of great time management skills that have helped bring my success as a student this year. There have been a handful of times I have reached out to professors about a day or two extension for bigger projects and they are always so helpful and understanding." 
She also discussed the most challenging part of competing at the college level. 
"As with any level of cross country, running can be a challenge!" Fare said. "The most challenging part is always the battle with yourself. When in good running shape, running isn't the battle as much as the mental game is. Having a good, strong mindset is so important. This is why I love the team aspect of cross country so much. Going through tough workouts while being encouraged by teammates helps eliminate any negative thoughts." 
The team took a trip to the Upper Peninsula this summer to bond and train. 
"My favorite memories from this season come from our team camp in August," she said. "We had so much fun. The best part was the board games we played every night together. I think these games really showcased our competitive spirit. Special shout out to Andrew for always bringing the best games!" 
Coach Kevin Sweeney said she is a very well-rounded young lady. He said she's an excellent athlete, a great student and friend. He said she cares for others and is always looking for ways to help out. 
"We are very blessed to have Annette on our team," Sweeney said. "She is an amazing competitor, and even better teammate.  She gives 100 percent each and every day, showing up early for practices routinely. She cares about her teammates and always makes sure to cheer for her fellow runners. Annette has a drive to compete. Not everyone has that. She is very focused on her goals and develops a plan to accomplish those goals. Annette is willing to put in the time and to work hard to make her dreams a reality."    
Along with school and cross country, Fare works about 20 hours a week at her family's pizza place, Momma's Boy, in Rockford. She loves to spend time with her family, especially when she gets to watch her siblings compete in their sports.