News
Wednesday, September 7, 2022
Lorraine Putnam credits MCC Express for helping her stay on track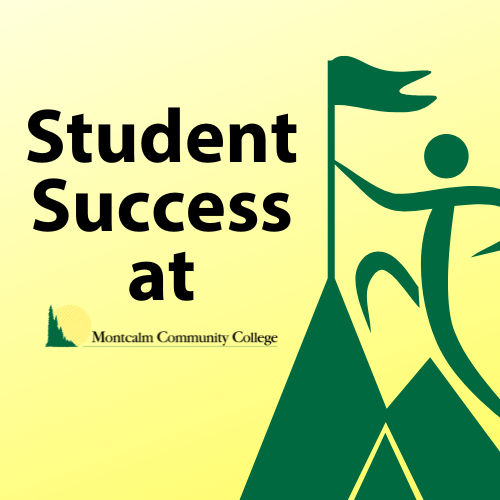 Lorraine Putnam, of Lyons, is staying on track with her education thanks in part to the MCC Express Conductor program.
"COVID has impacted my education by pushing me to continue my education to get out of the medical field. I was going for nursing and after working through a pandemic I have changed my course of direction," said Putnam who is pursuing an associate degree in Digital Arts at Montcalm Community College.
Putnam credits MCC College Completion Coach Lacey Tullis with helping her stay on track.
"Lacey knows I had to take this spring and summer semester off to learn how to relive my life again as a single mom after 11 years. She has helped me make my goals by always reaching out to help me, pushing me to do my best and always helping me sign up for scholarships and classes," she said. "My college completion coach is just amazing. She continues to check in on me and to see if I need any help or direction. She's wonderful."