News
Tuesday, December 14, 2021
M1 Credit Union donation benefits MCC Student Hardship Fund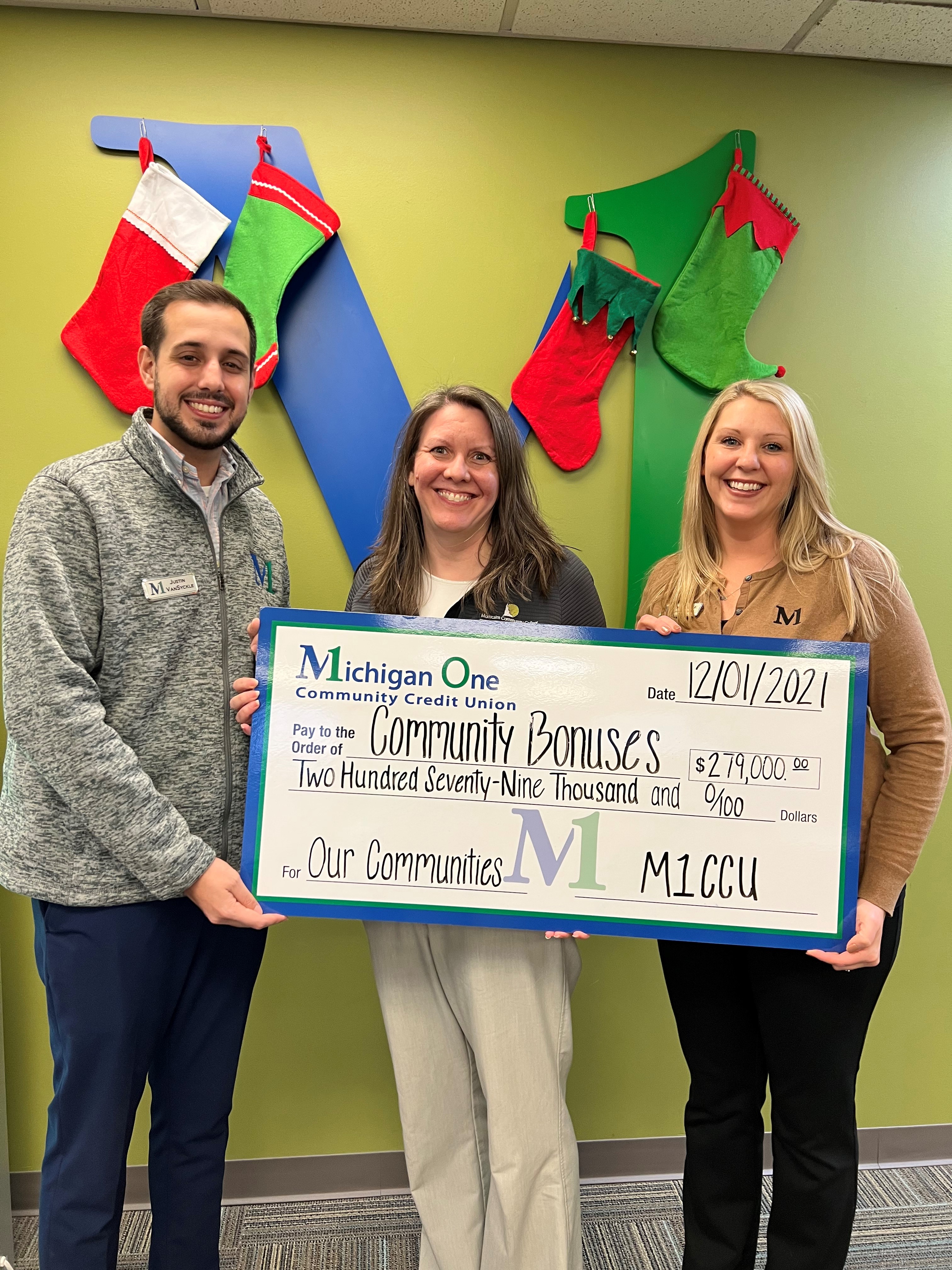 Montcalm Community College recently was awarded a donation by Michigan One Community Credit Union's (M1) Community Partnership program.
The gift will benefit the Student Hardship Fund at MCC, which assists students with emergency needs that could prevent them from continuing with their education.
According to M1 Marketing and Business Development Manager Justin Van Syckle, the credit union recognizes the hardships many people in local communities are going through, which is why M1 has awarded a total of $23,500 in bonuses to 23 local nonprofits in the Ionia, Greenville, Carson City and Alma communities.
MCC President Stacy H. Young, Ph.D., said the support from M1 supports the college's mission of Transforming Lives Through Quality Education.
"We know that many of our students are struggling to balance class, work and family commitments, and having support through the Student Hardship Fund at MCC for emergencies is one way in which we can help reduce some of the everyday challenges many of them face," Dr. Young said.
"Fulfilling immediate emergency needs reduces roadblocks for our students and increases student retention," she said.
Lisa Lund, who serves as the Executive Director for the MCC Foundation agreed.
"Support from generous community partners is key to the success of our students," Lund said. "By removing barriers to learning, we help our students succeed."