News
Sunday, November 28, 2021
MCC Ag Club gives food baskets to area families for Thanksgiving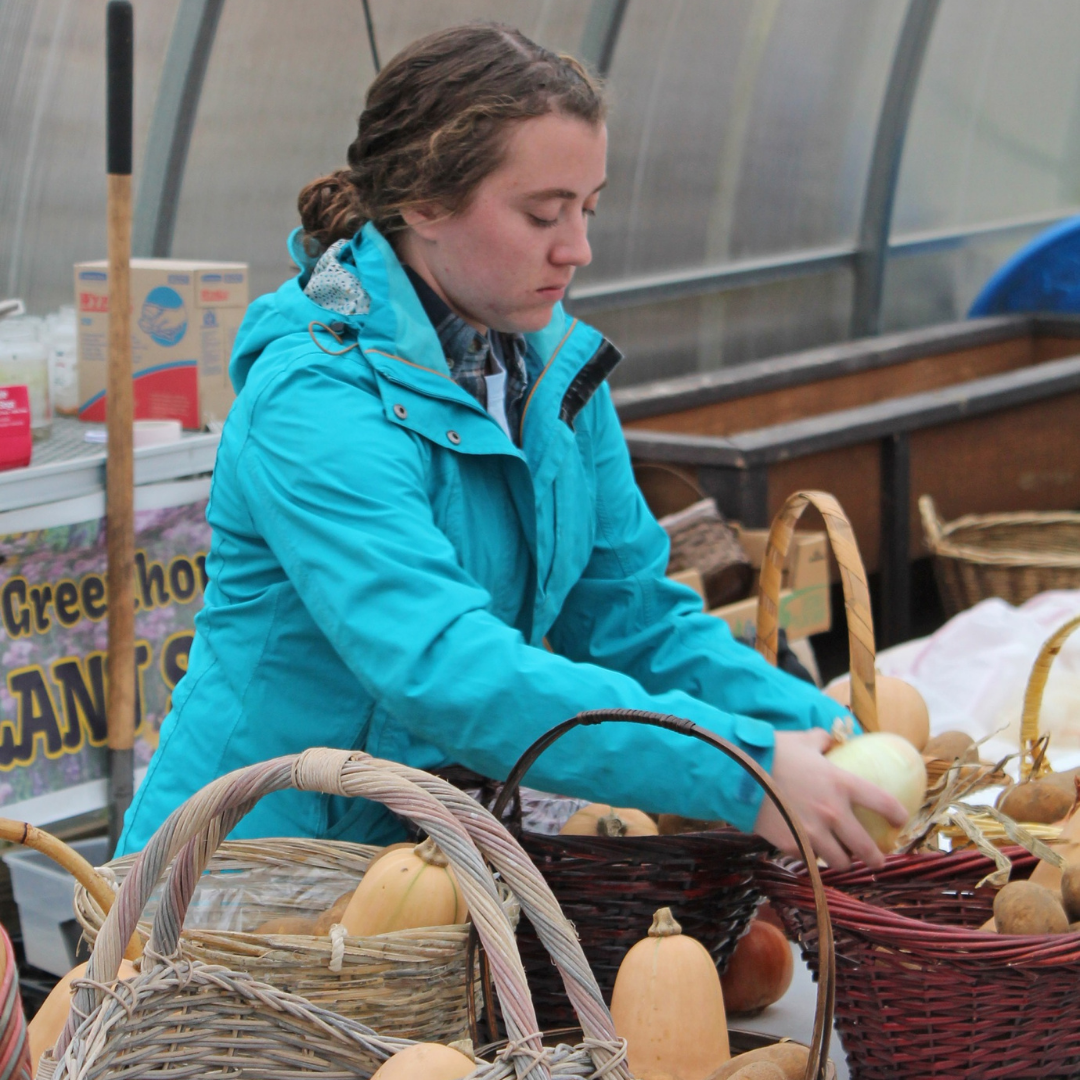 Members of the Montcalm Community College Agriculture Club shared locally grown food with students in need this Thanksgiving.
Club members collected empty baskets from friends and family and filled them with a variety of food items. Using funds raised from their annual hanging baskets plant sale, the club partnered with the Montcalm Area Career Center's Agriscience FFA students who participated in the FFA broiler chicken competition to purchase frozen chickens. In addition, they received donations of potatoes and ground beef from the Baumann family farm, butternut squash and onions from Ag Club Co-Advisor Dan Rossman, and apples from Anderson and Girls Orchard, and ground pork from Sietsema Farms and MCC Biology Instructor Dr. Michelle Gibson. The ground pork was from pigs that were donated to the college by Sietsema Farms and raised by the Ag Club as a class project last spring.
Along with the food items, club members included three recipes that use the contents of the basket, including crock pot chicken roast, bakes butternut squash and apple crunch. They hope the recipes will help recipients in preparing their holiday meal.