News
Tuesday, November 23, 2021
MCC faculty share their expertise during Uganda mission trip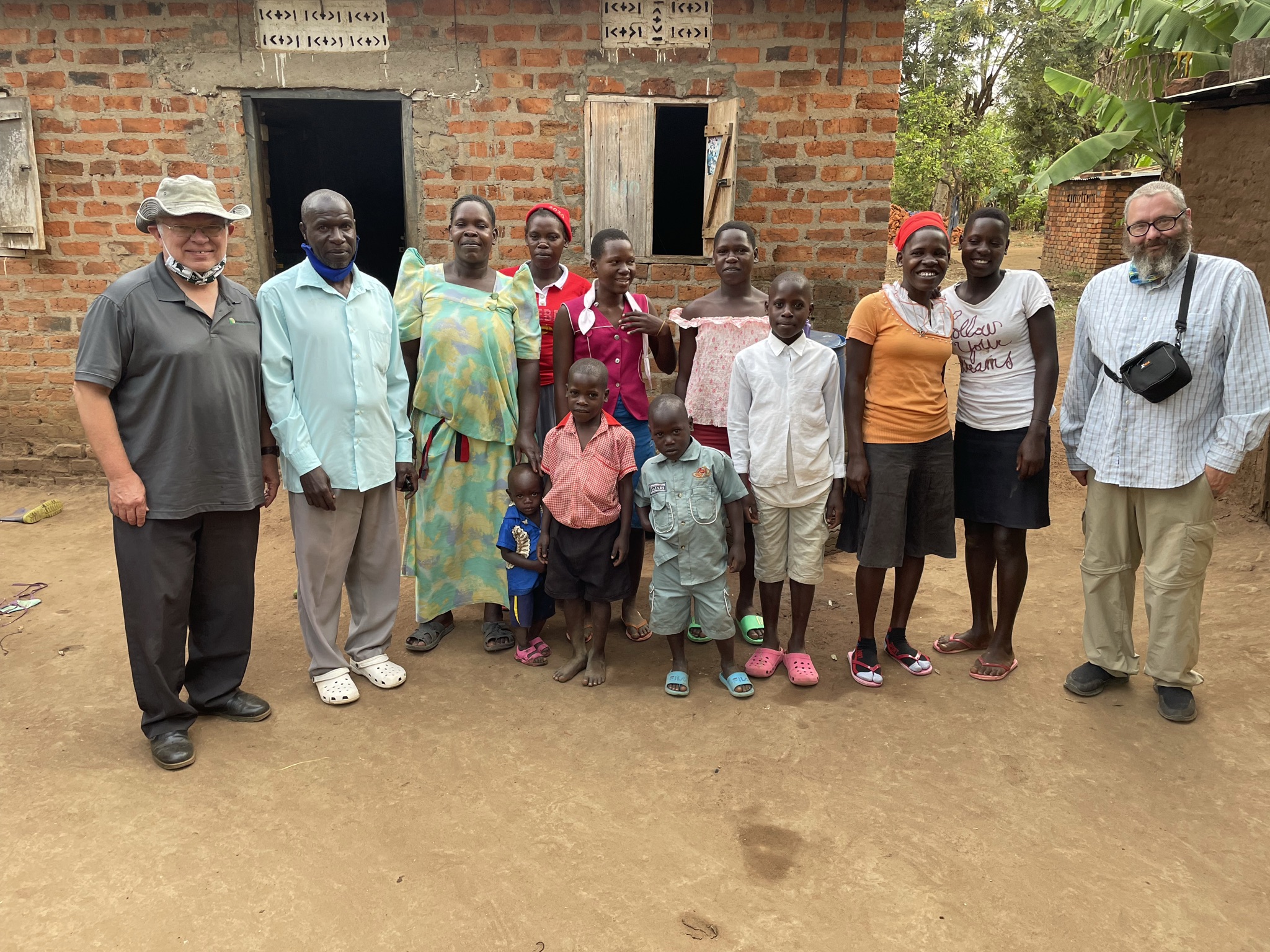 Written by Shanika P. Carter
Two Montcalm Community College instructors went on a mission trip this summer to provide training to rural pastors in Africa.
MCC Dean Emeritus of Arts and Sciences Dr. Gary Hauck and Welding Instructor Peter Murr volunteered with the Rural Pastors Project, a program of Finepearls Ministries (FPM), a registered nonprofit in Uganda working in partnership with Gowen Bible Church, from July 31 through Aug. 13.
Hauck, who is currently a part-time adjunct instructor of religion, humanities, and communication at MCC, provided leadership education and also assisted FPM with its accreditation.
"FPM was aware that I had been involved with the ongoing accreditation process at Montcalm Community College in our affiliation with the Higher Learning Commission," said Hauck, who also chaired an accreditation committee at Clarks Summit University some years back for accreditation with the Middle States Commission on Higher Education.
Hauck said the opportunity came to fruition upon a visit to MCC's Greenville campus from the African Director of the Rural Pastors Project in Uganda during the fall 2019 semester. The director, according to Hauck, attended one of his classes, where the director was also introduced to Murr. Hauck was invited to provide the leadership training while Murr was invited to provide the vocational training.
The mission of the Rural Pastors Project is to equip and train uneducated pastors in East Africa for effective local church ministry. Hauck said that almost all the pastors are self-taught and have not had the opportunity to attend college or seminary.
Hauck drew leadership principles from the biblical book of Nehemiah. Some of these principles included the characteristics of an effective leader, perseverance under opposition, wise assessment of needs, understanding of the related tasks and resources, skillful delegation and use of human resources, personal integrity, leadership by example and celebration. Since returning from the trip, Hauck has written curriculum for six courses at the new Rural Pastors Training Center and is serving as chairman of the organization's board of directors.
Murr evaluated the needs of FPM in creating its skilled trades training center.
"Finepearls is still raising funds for the construction of two more buildings on their campus," said Murr, who is also building the welding curriculum for the training center. "They are also in the process of purchasing more land for their agriculture program and raising money for their industrial equipment."
Murr explained that with limited resources, he has had to be creative in developing the curriculum. For instance, he tried sourcing a generator welder to power the woodworking and welding training buildings. Although woodworking and welding are currently the main areas of focus for the trades training center, there is interest in adding electrical in the future, Murr added.
Hauck and Murr met with pastors in four villages, with a local police escort present for three of the villages. Hauck said that during the visit to the fourth village, a regional government representative also attending the gathering gave governmental approval and support of the project.
They also enjoyed meals with the villagers, explored the jungle, and visited congregational members in their dwellings. Hauck said they also had a day of swimming and relaxation at the Paradise Hotel beside the Nile River, exploring and shopping artisans' markets and touring the new training center.
Murr said that Hauck, who is not a stranger to international traveling, made the trip memorable.
"Dr. Hauck is an amazing person to travel with and knew facts about all the countries that we stopped in," Murr said.
Although the trip presented some challenges, particularly from Hauck and Murr being hosted in a village with limited access to electricity and no running water or indoor plumbing, overall, it was a momentous experience.
"We were given lavish and gracious hospitality and treated very kindly by everyone," Hauck said.