News
Thursday, October 4, 2018
MCC offers rare look at the works of Charles Darwin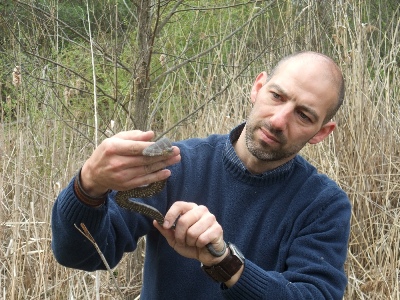 Oct. 11 Ash Lectureship explores "Darwin: Books, Beetles and Blasphemy"
Montcalm Community College offers an insightful and unique seminar on the life and bibliographic history of Charles Darwin during two presentations of "Darwin: Books, Beetles and Blasphemy" on Oct. 11.
Presenter and Washtenaw Community College Biology Professor David A. Wooten will have on display a collection of antique books published by Darwin, as well as other historical texts that influenced Darwin in the formation of his theory of evolution.
"From Buffon to Lamarck, Wilberforce to Wallace, the collection comprises a rare assemblage of publications chronicling the evolution of the theory of evolution," Wooten said. "This is a rare opportunity to see the original works and hear the story of an English naturalist that sailed around the world and forever altered our understanding of the natural world."
Participants will have an opportunity to view the antique collection along with other historical Darwinian antiques.
MCC Biology Instructor Heather Wesp said the presentation is appropriate for people with all interests and backgrounds.
"Mr. Wooten is a dynamic presenter who is engaging and fun to listen to," Wesp said. "There's truly something for everyone, whether you are interested in English, history or science."
The first presentation of "Darwin: Books, Beetles and Blasphemy" is Oct. 11 from 2:30 to 4 p.m. in rooms D303-305 in the Beatrice E. Doser Building on MCC's Sidney campus. The second presentation is from 6:30 to 8:30 p.m. in room G129 in the Ash TLC on MCC's Greenville campus. Refreshments are free for students with a current MCC ID and are $2 each for all others.
This is the final presentation in the 2018 Stanley and Blanche Ash Lectureship Series, which features nationally and internationally-known speakers, whose presentations aim to increase awareness of key issues of global and domestic importance.
Visit www.darwinlecture.com for more information on the lecture and book collection.