News
Tuesday, September 12, 2023
MCC's men's golfers finish second at Schoolcraft Invitational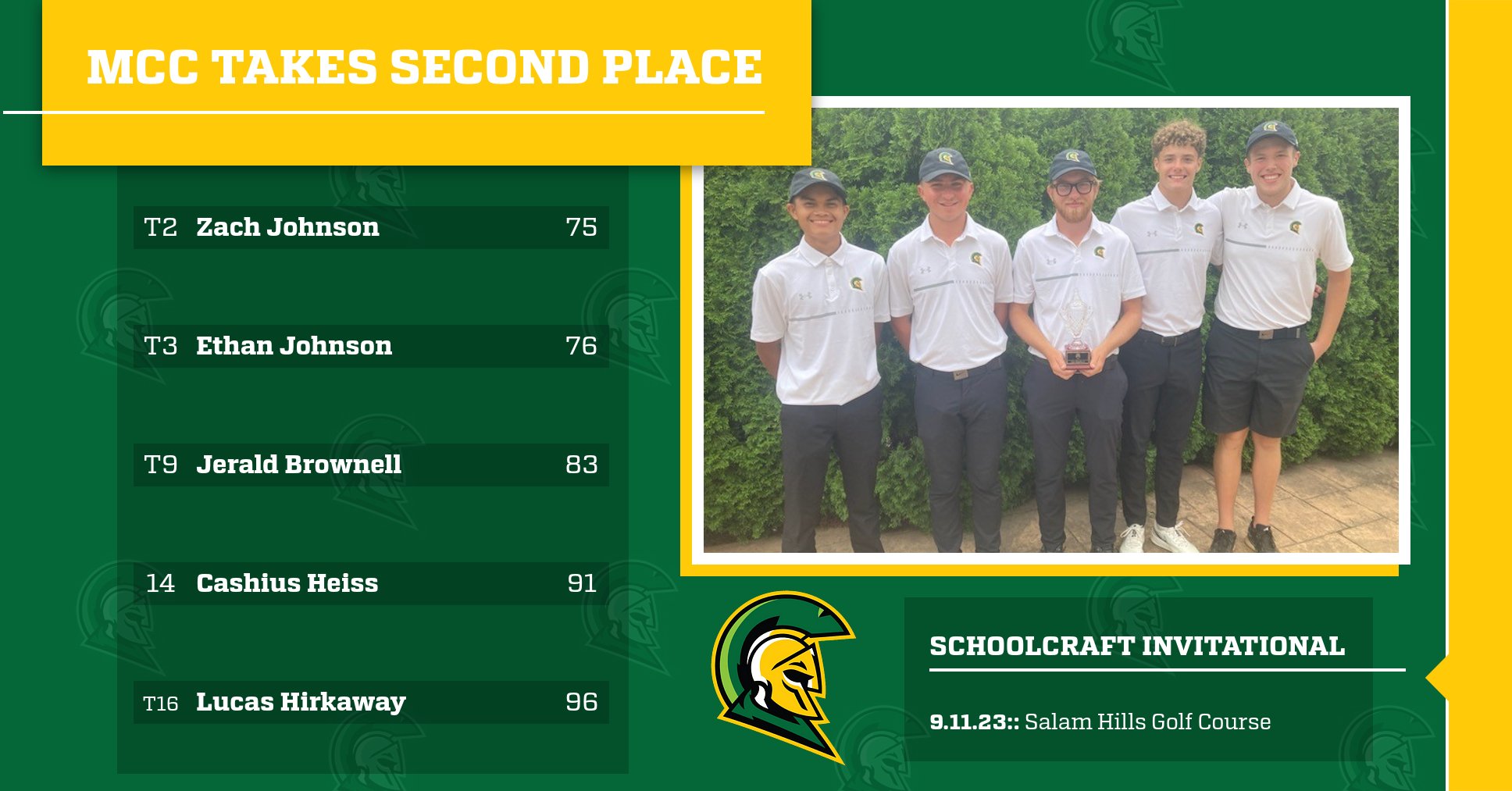 The Montcalm Community College Centurions competed in their first ever intercollegiate golf meet on Monday, Sept. 11, and placed three golfers in the top 10 to finish in second place at the Schoolcraft Invitational at Salam Hills Golf Club in Northville.
The Schoolcraft Invitational hosted 51 golfers from 10 Michigan Community College Athletic Association (MCCAA) schools including Montcalm Community College, Mott Community College, Muskegon Community College, St. Clair County Community College, Glen Oaks Community College, Kirtland Community College, Schoolcraft College, Delta College, Oakland Community College and Wayne County Community College District. 
"Yesterday was a historic day for this brand-new program," head coach Doug Harkema said. "The players have taken some big steps! Improvement is a process and all of them have bought in and are seeing the fruits of their hard work."
Freshman Zach Johnson described the invitational as a great way to start the fall season.
 "As a team, all we wanted to do was go out there and show that we are a legit team and can compete with our opponents, and we went out there and did just that," Johnson said.
The Centurions were led by Zach Johnson (Holt) shooting a team best 75 to finish tied for second place overall. Ethan Johnson (Holt) finished with a 76, finishing tied for third.
The Centurions competed with five golfers, Jerald Brownell (83), Cashius Heiss (91), Lucas Hirkaway (96), Ethan Johnson (76), and Zach Johnson (75). Five golfers competed and the top four scores counted toward the team score (324).  
Next up for MCC is the Oakland Community College Invitational on Sept. 18 on the course of Fieldstone in Auburn Hills, Mich. The Centurions will tee off at 10 a.m. 
Visit montcalm.edu/centurions for score updates, season schedules and rosters.