News
Thursday, October 21, 2021
MCC student Henry Ravell embraces technology in agriculture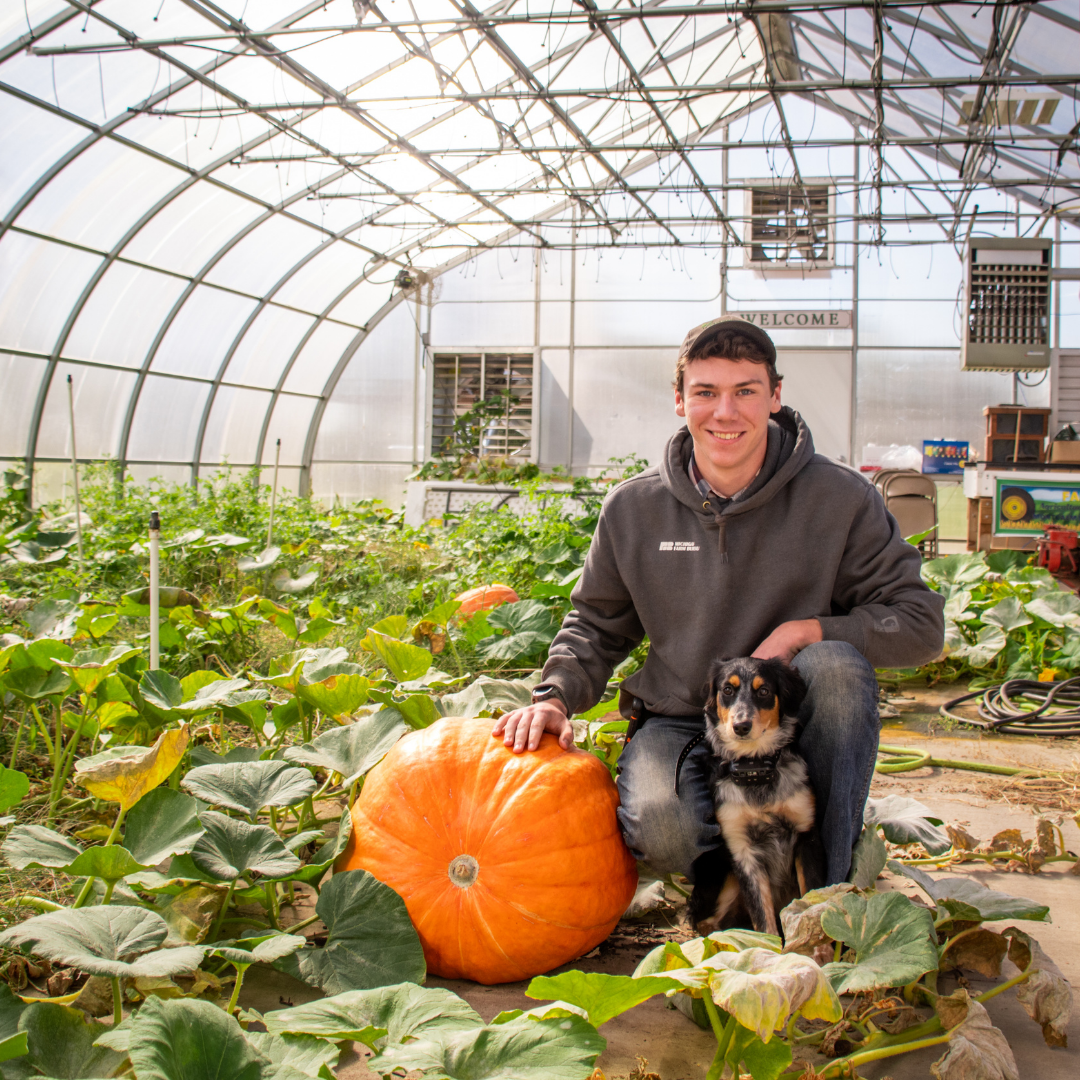 Written by Lexie Barnwell
Henry Ravell has always been intrigued by farming and all that goes into growing a successful crop.
His interest was truly piqued a few years ago when he received one of Montcalm Community College's promotional materials in the mail. It mentioned the Michigan State University Institute of Agricultural Technology's certificate for a remote pilot's license. Ravell took the courses needed and is now a licensed remote pilot and can fly drones and other small, unmanned aircraft.
Ravell hasn't been able to fly drones over fields just yet, but he is hoping to soon. He began his farming career two years ago at Main Farms in Greenville, where he was introduced to the incredible technology that fuels the farming industry today.
Ravell said "my true passion is finding the latest and greatest pieces of technology and machinery for farmers to use. Technology is a huge part of farming now and it's key to growing successful crops."
His remote pilot's license is one of these amazing pieces of machinery. Agronomists and crop scientists use drones to fly over fields and orchards to take pictures of crops. They then use specialized programs to analyze the photos and decide how to better manage the crops for maximum production.
MCC's Agriculture Club is a big part of Ravell's college life. This year Ravell was able to purchase and plant seeds of his own choice in the greenhouse on the college's Sidney campus. He planted pumpkins, watermelons, potatoes, corn and blueberries.
When asked why he chose those seeds he said, "I picked all of the plants that my mom always said no to growing up and I of course picked the ones that would grow the biggest!"
He wasn't expecting a great yield after his corn and blueberries were destroyed by aphids, but one of his crops ended up taking over a large portion of the greenhouse – pumpkins! Several of the pumpkins will weigh more than 100 pounds by the end of their growth cycle.
While Ravell wasn't anticipating massive pumpkins, he was thrilled to see that they're thriving under his care. The Agriculture Club is planning to utilize the pumpkins in some way to raise money for its future activities and fun events.
As Ravell looks to the future, he is excited to continue working at Main Farms and learning how to use the equipment that makes farmers' daily lives simpler. Before this spring, Ravell hadn't known how to drive a tractor, but has since learned the ins and outs of most of the machinery and is excited to continue learning on MCC's campus and in his field.