News
Wednesday, May 5, 2021
MCC will honor graduates during May 7 drive-thru commencement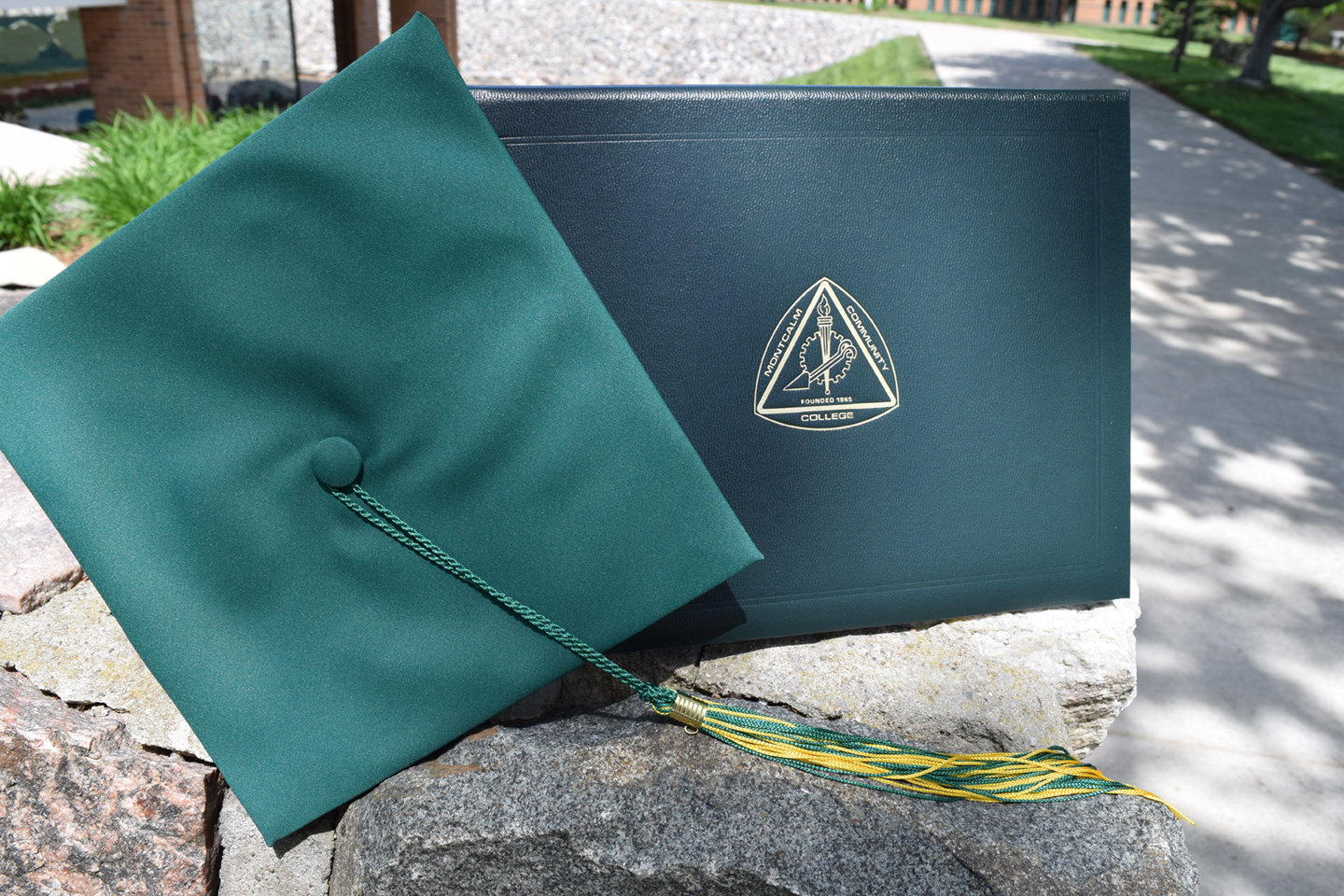 Montcalm Community College's 54th annual commencement is May 7 from 6 to 8 p.m. on the college's Sidney campus.
The procession will include a drive-thru ceremony where graduates will be announced and presented their diploma cover by MCC President Stacy H. Young, Ph.D. and Vice President for Academic Affairs Rob Spohr at a stop in front of the Donald C. Burns Administration/Library Building. Nursing students will also be awarded their nursing pin. All students will receive an MCC swag bag and have the opportunity to stop and take photos in front of commemorative backdrops set up in parking lots across campus.
"We are very excited to celebrate this enormous accomplishment with our graduates," Dr. Young said. "While we are sad that we cannot hold our traditional ceremony with all of our graduates and their families in our gymnasium due to ongoing COVID restrictions, we want to show our support for our graduates who have persevered to complete their college degree."
A short program will begin at 5:45 p.m. on the Commencement stage with the presentation of the Leslie K. Morford Faculty Recognition Award and the Outstanding Adjunct Faculty Award. Chemistry Instructor Scott Smith, who will retire June 30, will be recognized for his 22 years of service to the college.
Commencement speakers Adam Eggleston, 64B District Court Judge, and student speaker Emily Mulnix will share messages via video presentation, along with Dr. Young. A keepsake video will be available on the college's website at montcalm.edu/commencement at a later date.