News
Friday, January 20, 2023
Melissa Goslin to play volleyball at MCC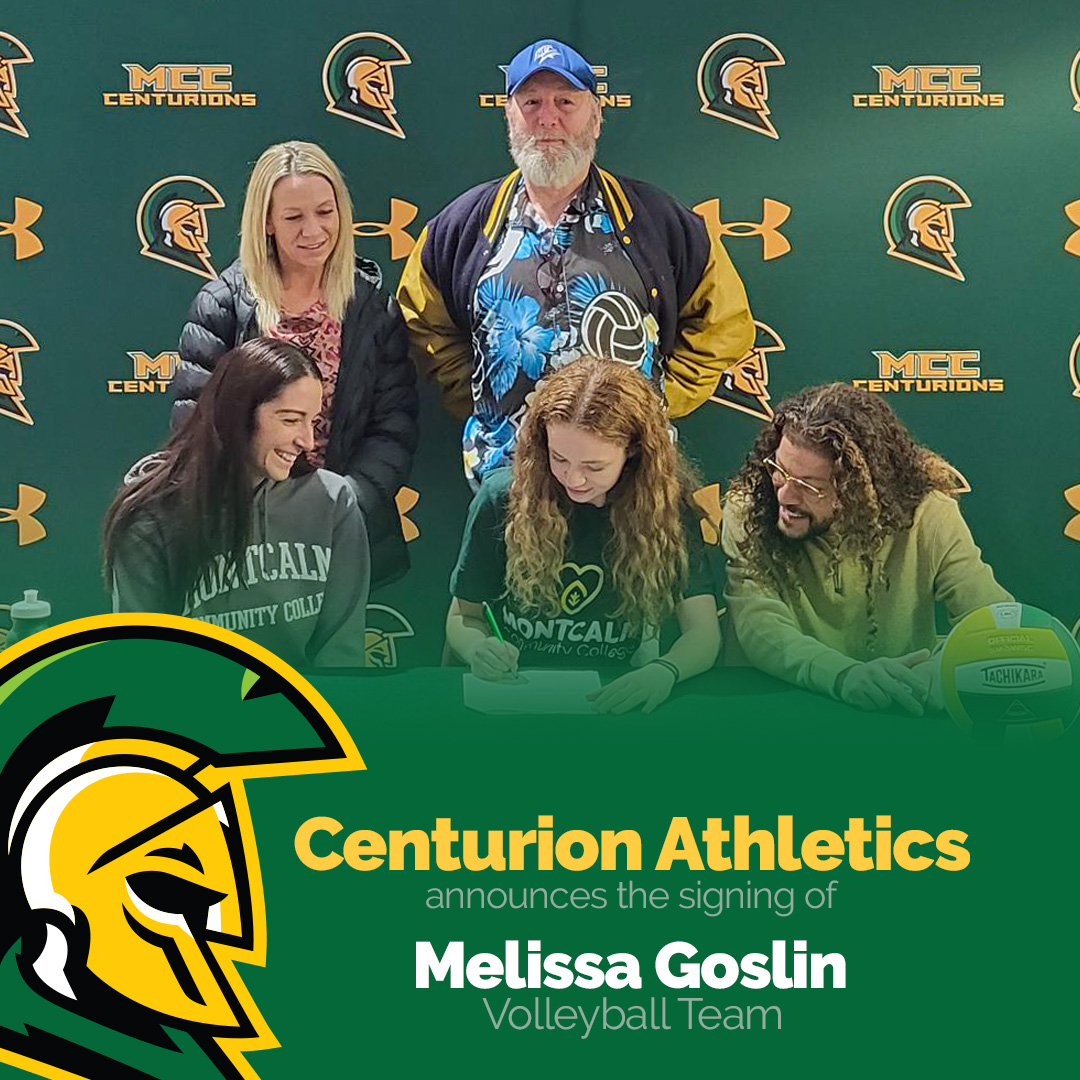 Melissa Goslin has signed on to play volleyball at Montcalm Community College. 
"It means a lot to me to be signing with MCC since I've worked super hard to be where I am at today," Goslin said. "I've always wanted to play college volleyball and now I get the chance to finally live out my dream." 
Coach Kara Youngs talked about what Goslin would bring to the team. 
"Melissa will bring hard work, passion, and determination to the team," Youngs said. "She loves this sport, and you can see it. I know she will come in daily and work 100 percent. She was a strong outside hitter for her high school team and she will bring that experience on the outside to the team." 
Goslin is a student at Cedar Springs High School and has played volleyball for four years. According to Youngs, she played well during open tryouts for MCC's team in December and was offered a spot on the team. 
When she isn't practicing volleyball, she works at Mission Point Nursing Home.  
She is looking forward to her parents and grandparents being able to watch her continue to play volleyball and to having new teammates. 
One thing people might not know about her is that she's really into criminology and forensics.