Rental and Tour Information
Are you planning a wedding, family reunion or other special gathering? You can take a step back in time by hosting your event at Montcalm Heritage Village — where history is more than a picture.
Montcalm Community College and the Montcalm Heritage Village Committee also welcome school groups and the general public to visit Montcalm Heritage Village, located on the college's Sidney campus.
Heritage Village is closed Oct. 1 through May 1. During this time, the facility is not available for rent and tours are not available.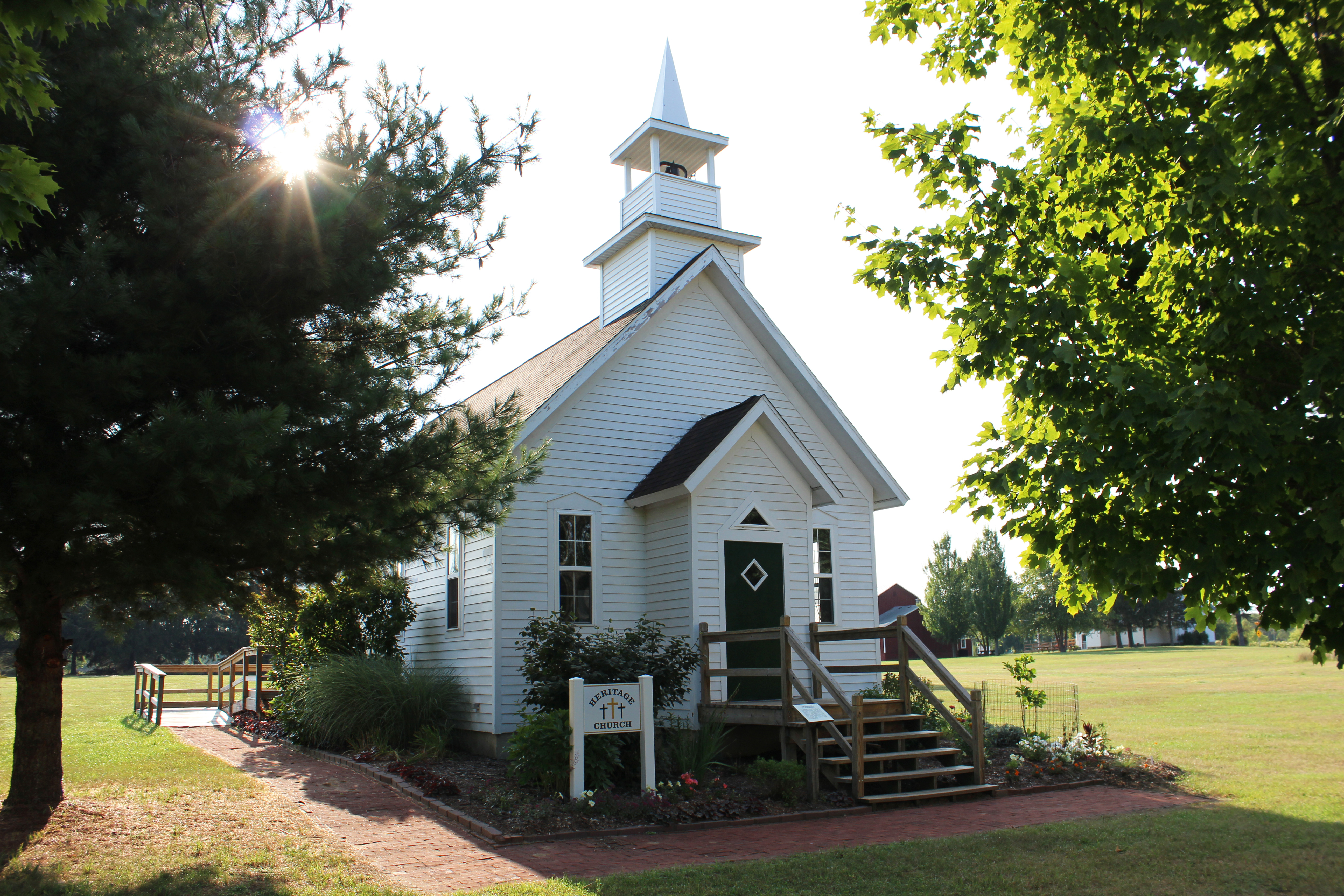 Facility Usage Rental and Fees Schedule (Additional staffing charges may be assessed)
Tours
School groups: Free
Boy Scouts and Girl Scouts: Free 

Small groups (8+ people): $5/person ages 13 years and older, 12 years and under are free

Tour groups can use the pavilion at no charge
village church 
$300 plus $50 deposit

Includes one hour the day or night before for rehearsal
gazebo, pavilion, use of grounds 
$100 per day plus $50 deposit

Does not include access to any buildings
township hall and jail
$50 per day

Rented as changing facilities only in conjunction with rental of the church

The Township Hall offers a women's changing area

The Jail offers a men's changing area
entire village
$500 per day plus $50 deposit

Includes access to entire village

All buildings will be open and docents are available
Auxiliary services 
Folding chairs are available for 50 cents per chair
CONTACT US
|
Rental Coordinator & Facilities Assistant Julie Stockwell
|
989-328-1222
|
room.reservations@montcalm.edu